When coming up with an itinerary for Iloilo, you have to include two must-visit places: Netong's Original Batchoy and Madge Cafe. Both are located at the La Paz public market so you'll be hitting two birds with one stone when you visit. I talked about Netong's and batchoy being a prerequisite when visiting Iloilo in my previous post. You can read the post here or you can click on the photo below.


Madge Cafe
After eating at Netong's Original Batchoy, we went to Madge Cafe for a cup of coffee. This place is another iconic destination. It's been serving coffee since 1940. Imagine serving coffee for 77 years and counting. The stories, gossips, and meetings that went on within the four walls of this historical landmark might have helped shape the Iloilo we know today.
Best Way to Get to Madge Cafe from Netong's
Just like getting to Netong's, the best way to get to Madge Cafe would be to ask a vendor. The two places aren't that far apart so you, likely, won't have any trouble finding the place.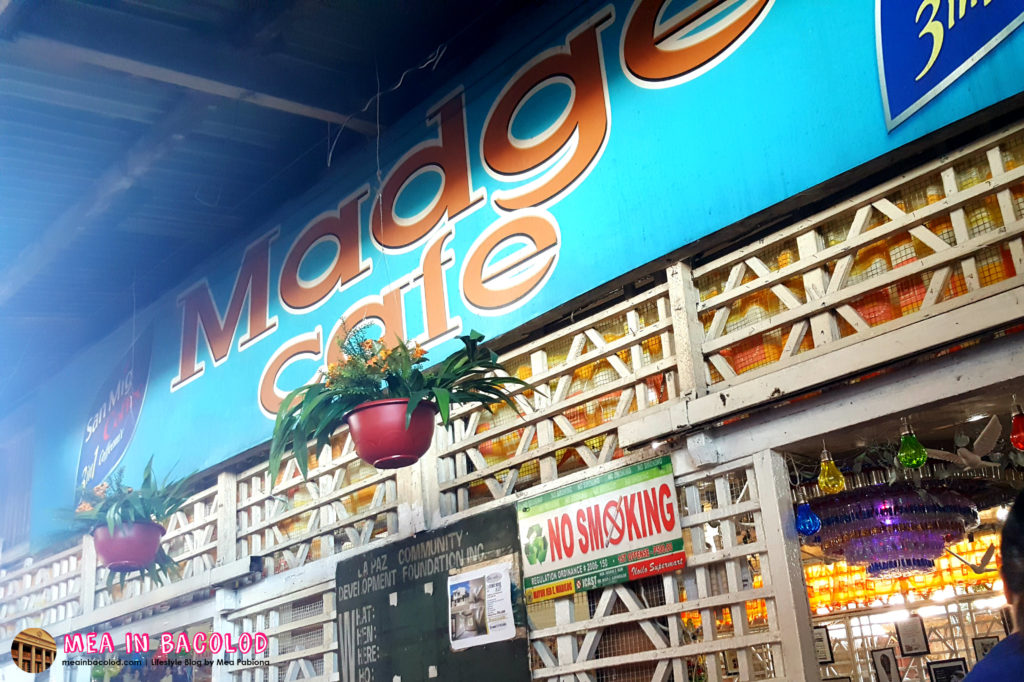 What to Order at Madge Cafe?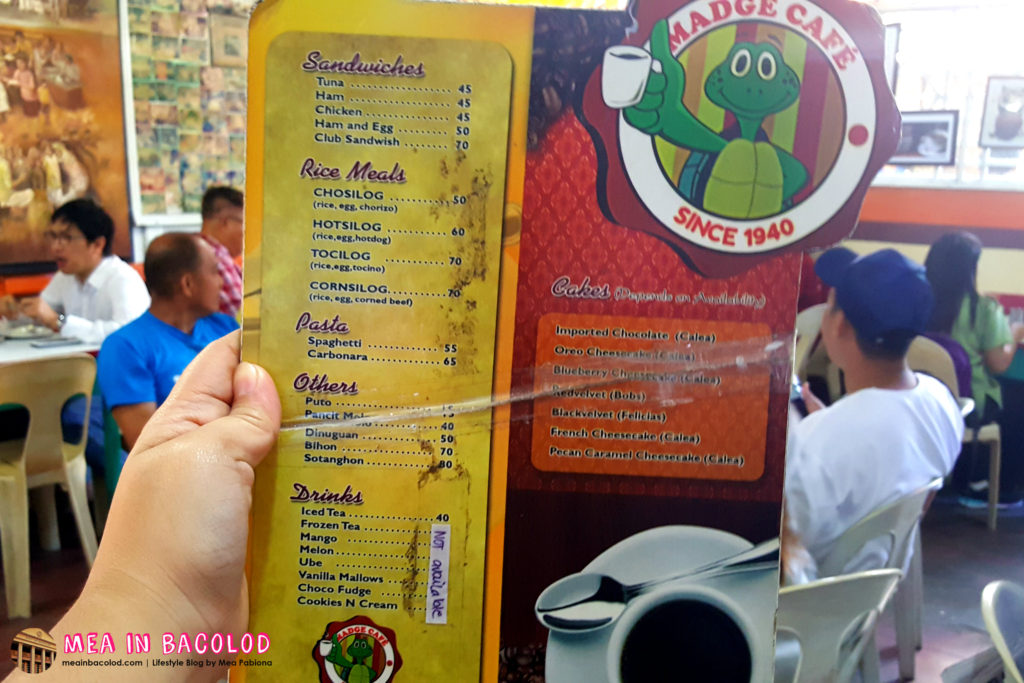 I took a picture of the Madge Cafe menu and what's interesting is they actually serve Calea Cakes whenever they are available. Calea is one of the most popular desserts shops in Bacolod City. Aside from that, you can order sandwiches, rice meals, pasta and other snacks that go well with coffee.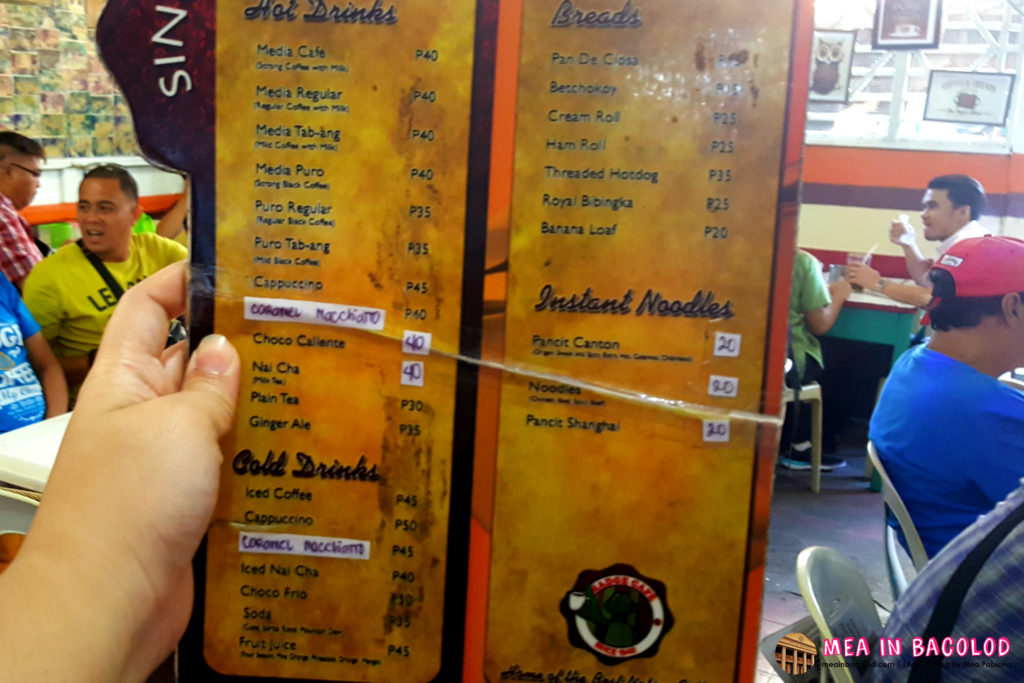 The prices are very affordable. Most items on the menu cost less than P100. I got iced coffee which cost me P45. I didn't get anything else as I was still full from the batchoy from Netong's. The coffee at Madge, though, was more than enough. They've been serving coffee for 77 years so you can expect a good cup of joe every time you visit.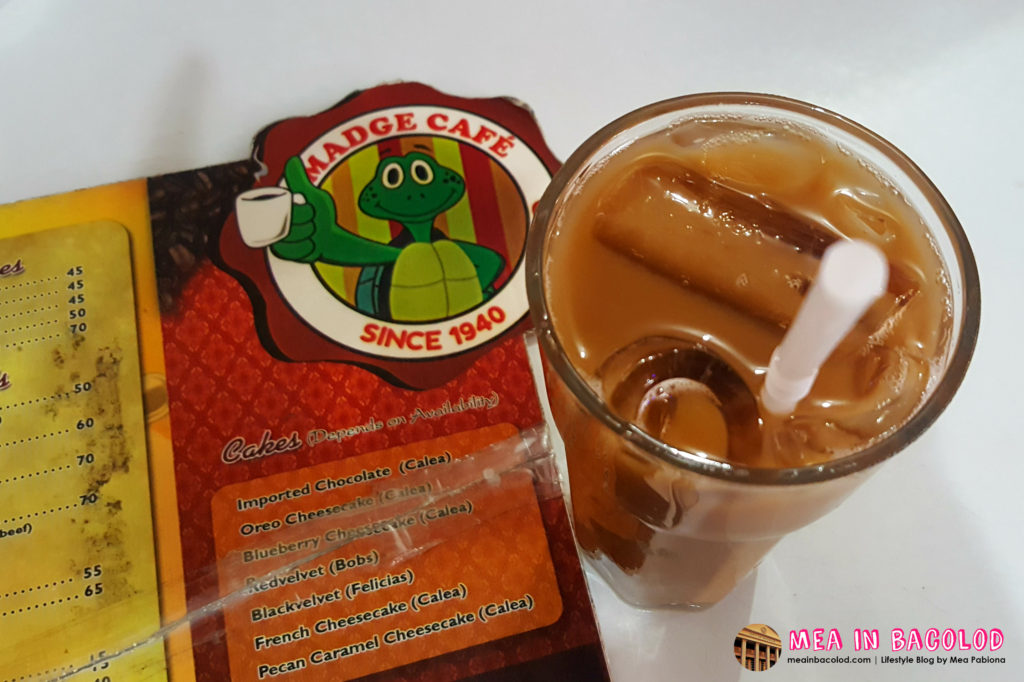 Overall
Just like Netong's, Madge also has a branch at Atria. I think the experience is not the same, though. The main cafe at the La Paz public market has a certain charm to it that adds to your coffee drinking experience, so I highly suggest that you go there. You'll see different mugs with names of the people who own them on the walls. You'll also get to see newspapers and magazines snippets, on the wall, that have featured this coveted cafe. Movie stars, politicians, renowned travelers and other famous people have also gone through Madge's doors. From the looks of it, the place is going to be open for 77 more years.