Question: where can you taste the most authentic La Paz Batchoy? The answer is La Paz, Iloilo, of course. The Filipino noodle dish originated from this district, after all. Last May, when I and my friends went to Iloilo on a day trip, we had to include "eating original La Paz batchoy at the La Paz public marketplace" on our must-do list.
Tasting batchoy at the La Paz public marketplace is kind of a pre-requisite when you visit Iloilo for the first time or if you haven't visited the City of Love in a while. In a way, it's a delightful cultural experience all on its own. It's like eating chicken inasal when you go to Bacolod.
Netong's Original Special La Paz Batchoy
One place seems to resonate from everyone's lips when talking about batchoy and La Paz – Netong's Original Special La Paz Batchoy. That's exactly where we headed to. From the pier, we took a taxi to La Paz. I think the original Deco's, also well-known for their batchoy, is located in the same area but on the outside of the public market. For you to get to Netong's, you have to go inside.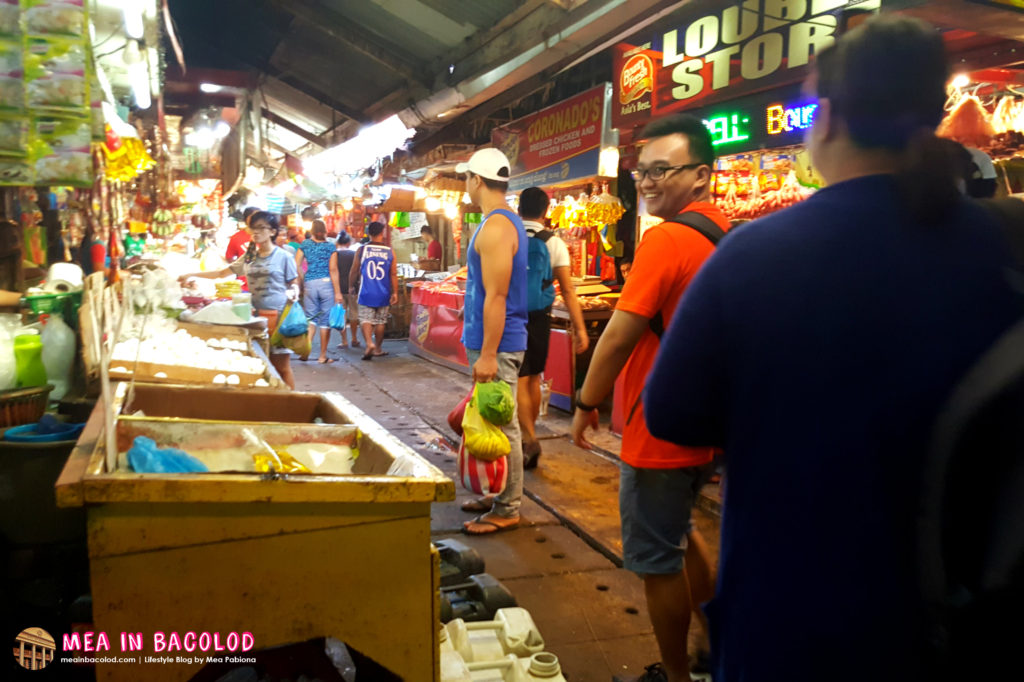 Best Way to Get to Netong's
I am not very good with directions so I can't really remember which direction we turned to get to Netong's. What I recommend is to, simply, ask a vendor. That's the fastest way for you to get to the small eatery. Everyone is familiar with the place because, from my guess, it's been there for quite some time and almost all the vendors most likely know how popular Netong's is among visitors of Iloilo.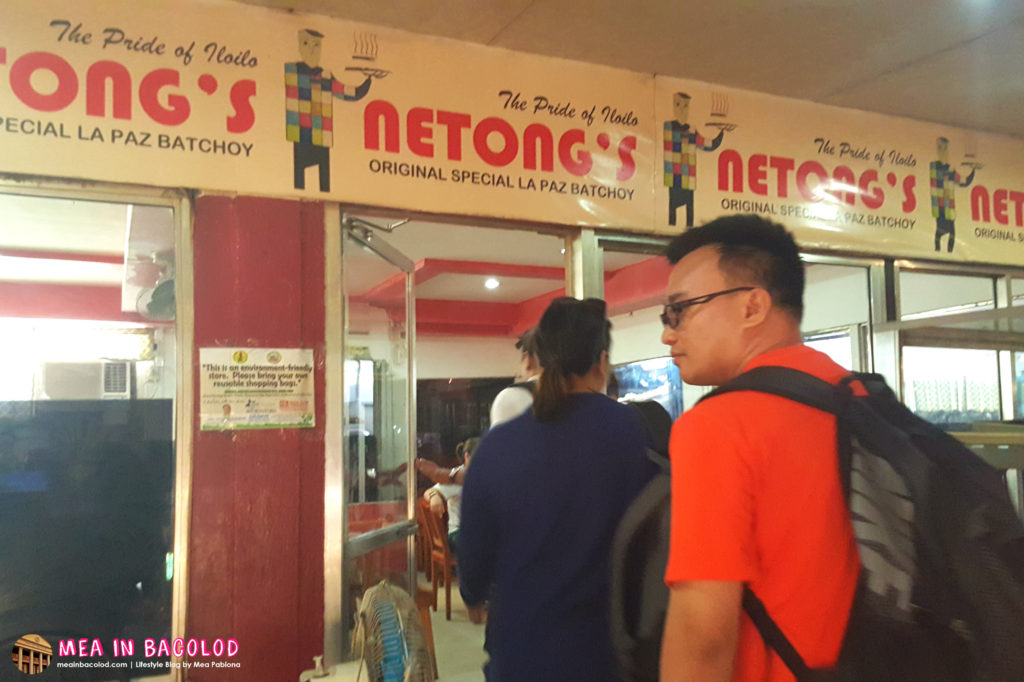 What to Order at Netong's Original La Paz Batchoy?
When you get to Netong's, I highly recommend that you eat the Mega Bowl plus the puto. You can never go wrong with batchoy and puto. The prices are very reasonable so if you want to order more, go ahead and try other items on the menu.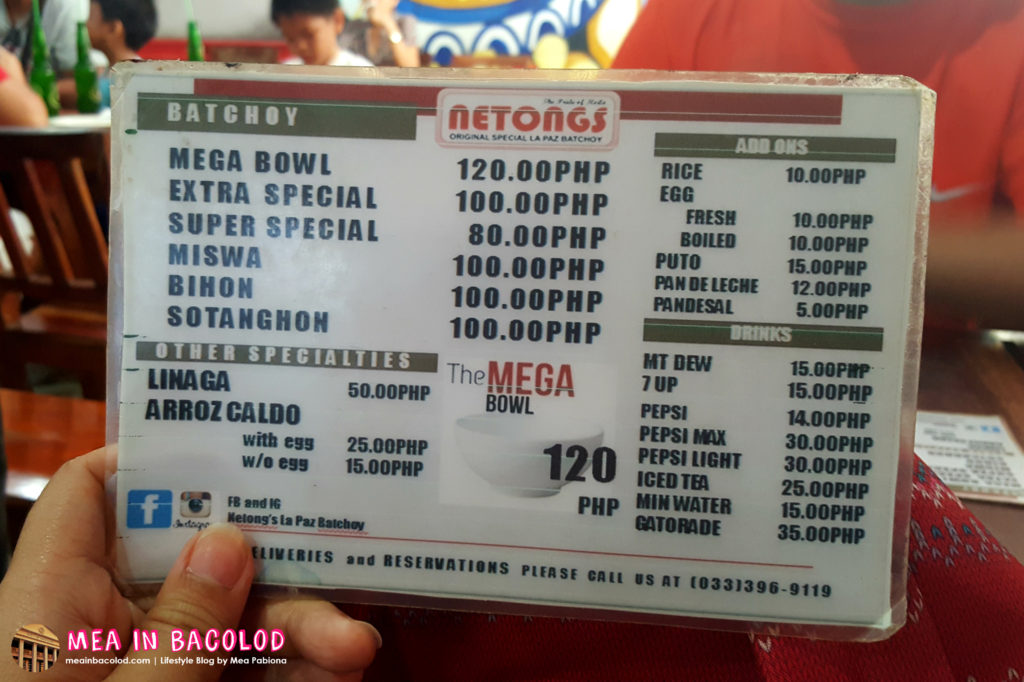 At that time, I wasn't very hungry so instead of the Mega Bowl, I had the extra special bowl (picture below). I paired it with Mt. Dew which totaled to P115.00. That's not bad I would say, but here are a few drawbacks:
Don't expect the place to be fancy.
I don't think that they have a restroom in the eatery so you're going to have to use the restroom in the public market.
Don't expect the place to be 100% clean.
Overall
I heard that there was another Netong's at a place called Atria. I'm guessing it's a mall or food park. I have not been there, but, to me, it's more authentic if you experience batchoy where it originated from despite the drawbacks. Overall, the trip to Netong's was a success. If you must use the restroom, you can cross the street to JD's bakeshop, buy something from them (affordable biscuits or bread), then use the restroom there. I'll link up all the reviews I did from our Iloilo trip so stay tuned for that. Don't forget to visit Mea in Bacolod on Facebook!