Palawud Resto Grill & Bar, probably, has the most entertaining show in all of the restaurants in Bacolod city. As entertainment, they don't have live music nor do they have comedians on a stage – very common ways of providing entertainment to diners. This place takes it further by providing their guests with a mesmerising fire dance show.
How To Get To Palawud Resto Grill & Bar
Honestly, we went there by car so I'm not sure how to get there via public transport. The area surrounding this restaurant is a little sketchy so it's best for you to go there via private car, taxi, or GrabCar.
The Place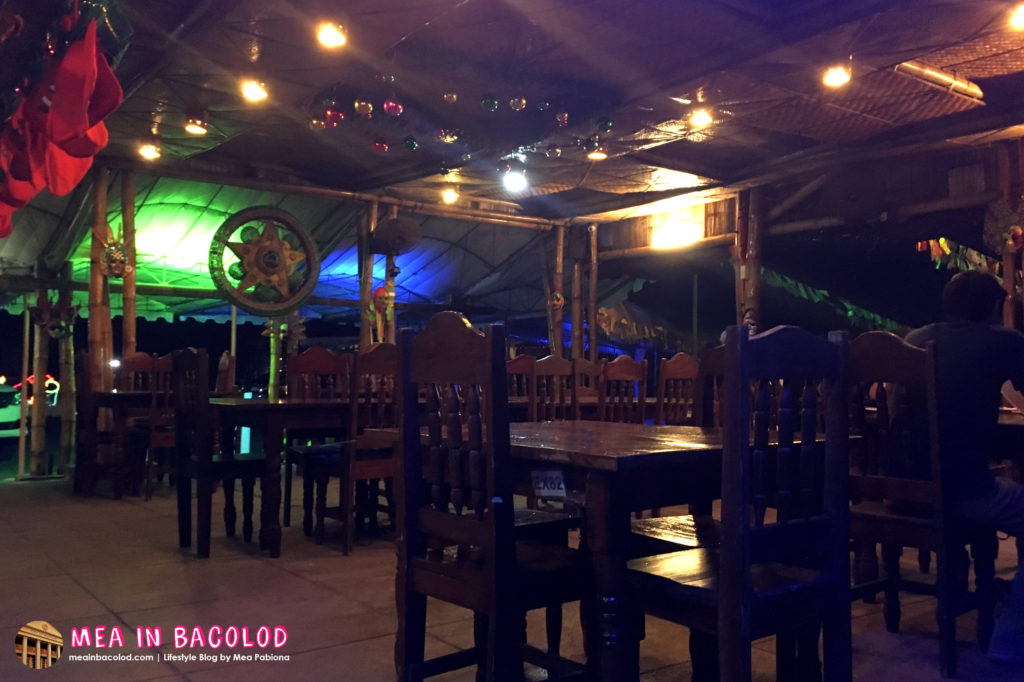 The ambience is nice. It's exactly what a restaurant beside the sea should feel like. The chairs are wooden and the area is expansive. The place even has its own playground for children. You don't have to get a reservation to go here because there is plenty of seating.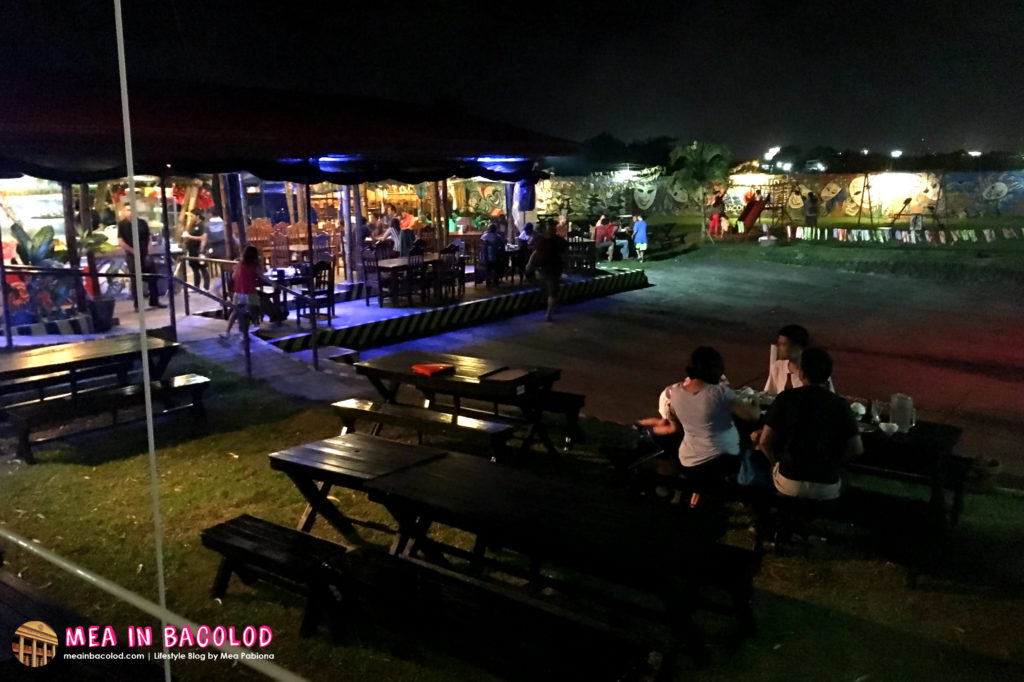 The restrooms are clean and I like that they have different paintings on specific walls. The paintings pop-up during the day and you can see pictures of those on my friend Claire's blog, click here. The ambience changes so, personally, I would recommend you to go here at night.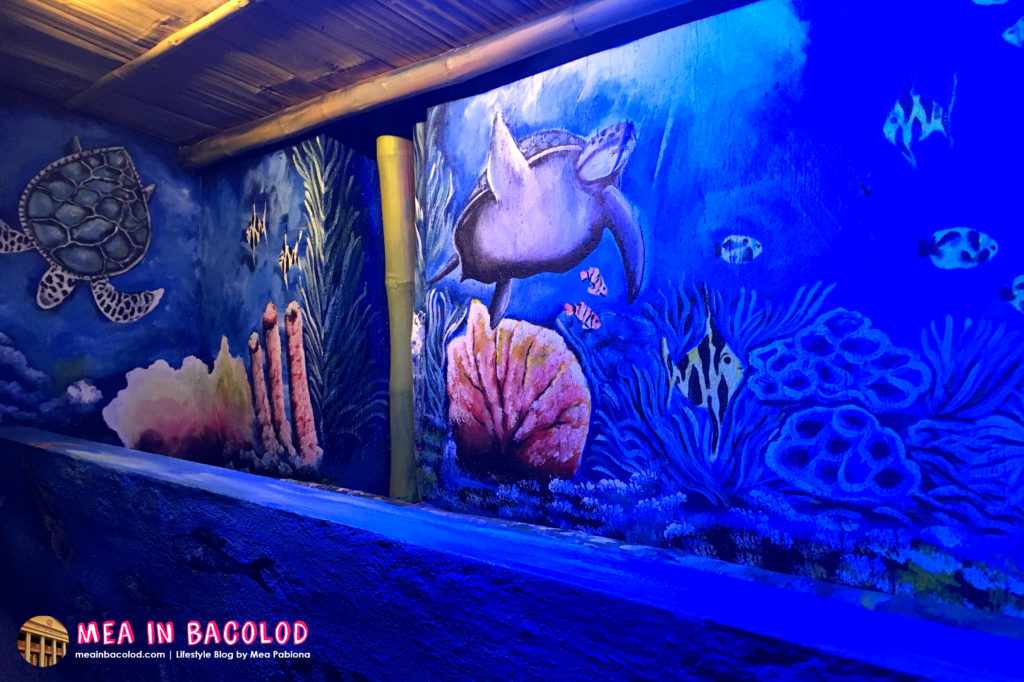 What Kind Of Food Do They Have?
[Please check some pics of their menu below] They have different grilled dishes, soups, and the usual. If you often eat at local restaurants that serve fresh seafood, you will recognize the menu because it's somewhat similar. The type of food they serve is mostly Filipino.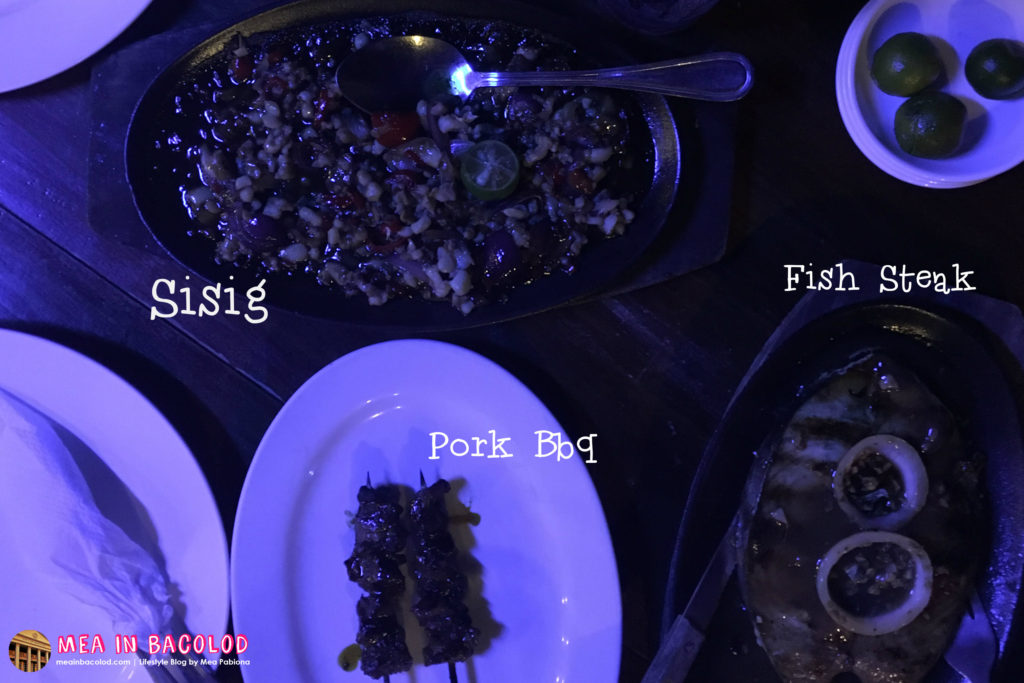 The food was OK. It wasn't great, but it will suit any Filipino's palette. I think they accept bookings for parties or big group dinners. Unfortunately, the only contact number I could find was on a Facebook profile with the name of the restaurant. If you're interested or have more questions, try contacting them at: (034) 441-65-06.
But, honestly, we did not go there for the food. I and my family went there for the Fire Dance Show. I went with my friends for the second time and the show was consistently hypnotising.
What You Need To Know About The Fire Dance Show
It starts at 7pm.
It lasts for about 45mins – 1 hr.
You don't have to pay to see it, but you do need to order something from the restaurant.
Do tip the dancers if you liked their show. You can also take a picture with them.
Sneak Peek Of Palawud Resto Grill & Bar Fire Show
P530 For Dinner And A Show at Palawud Resto Grill & Bar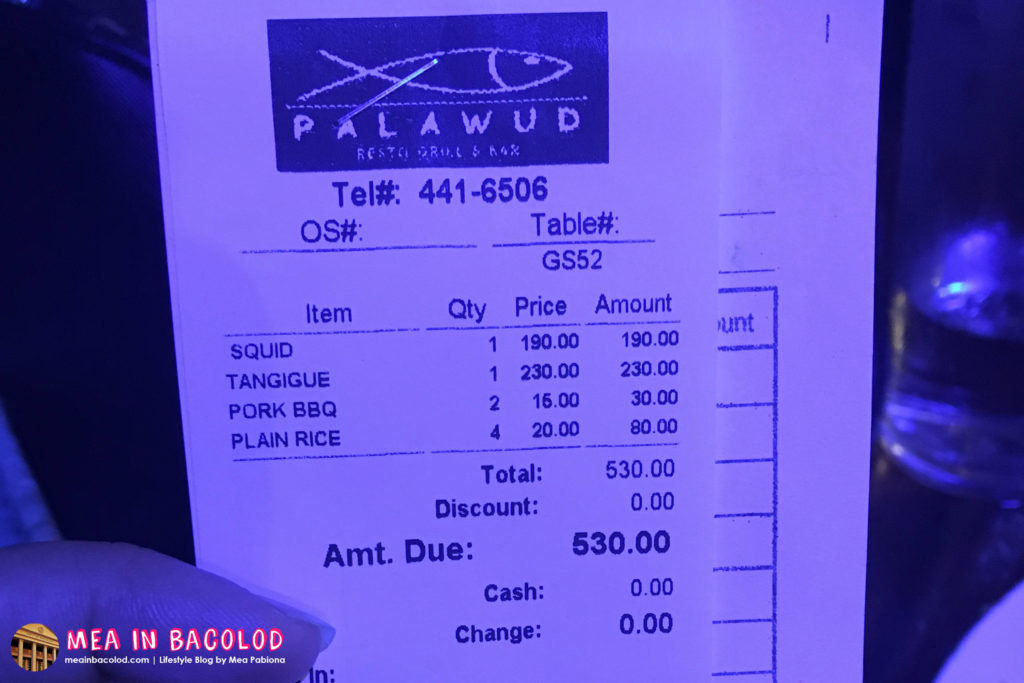 During my first visit to the Palawud Resto Grill & Bar, I and my family paid P530 total for dinner and a show. It was not bad. The food could have been better, but the icing on top of the cake was the fire dance show which I highly recommend you to see.
Palawud Resto Grill & Bar Contact Info:
Palawud Resto Grill & Bar Menu