At the end of the day, you just want to be somewhere relaxing and chill. – MEA 🙂
Bacolodnon's are always looking out for the best places to hang out at after work or during a Friday (or Saturday or Sunday) night. Here's one new Bacolod bar that you can check out: Quarters Sports Lounge located at the new structure (The MarketPlace Villa Angela) at the New Government Center, beside the Panasiatic building.
I like hanging out here because:
The place is really a lounge. All you do is sit back, relax, watch the game, eat, drink and chitchat with friends.
Because there are no walls, the place is open and breezy. Perfect during humid nights.
Some of the tables are made of tires which I thought was very artistic.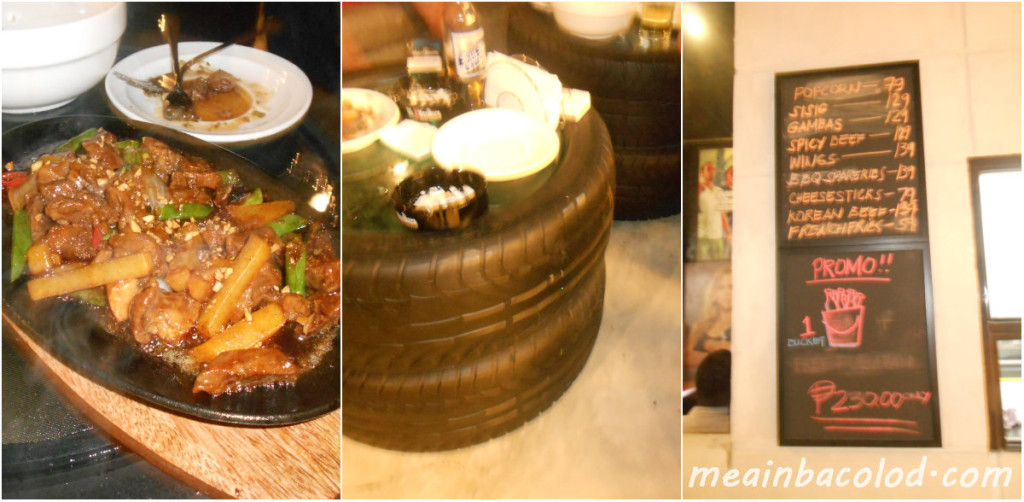 The food is affordable and delicious. Same goes with the beer – affordable and deliciously cold.
They have a huge flat screen TV playing replays (I think) of basketball games. Husband and friends like this very very much. You'll see a couch facing the TV and this is usually where they sit.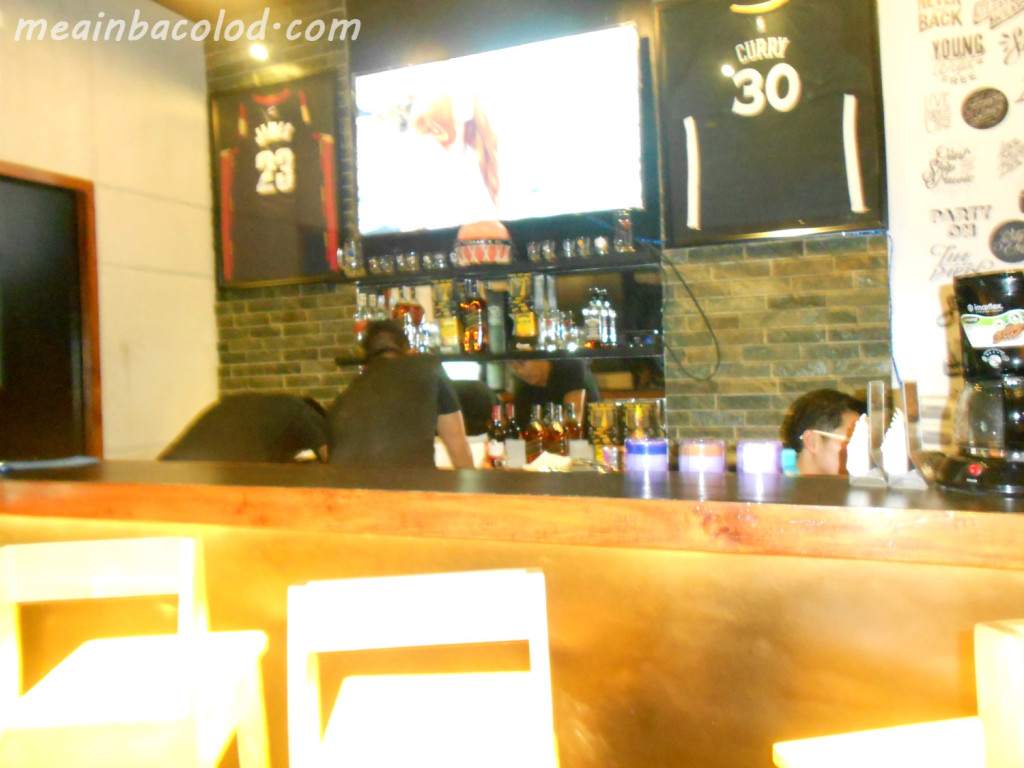 My personal favorite is the gaming area where you can play with different consoles. I think they probably already have a family computer set up. If that won't amuse you, and I doubt that it won't, you can gaze on the gaming area wall filled with sports and gaming images.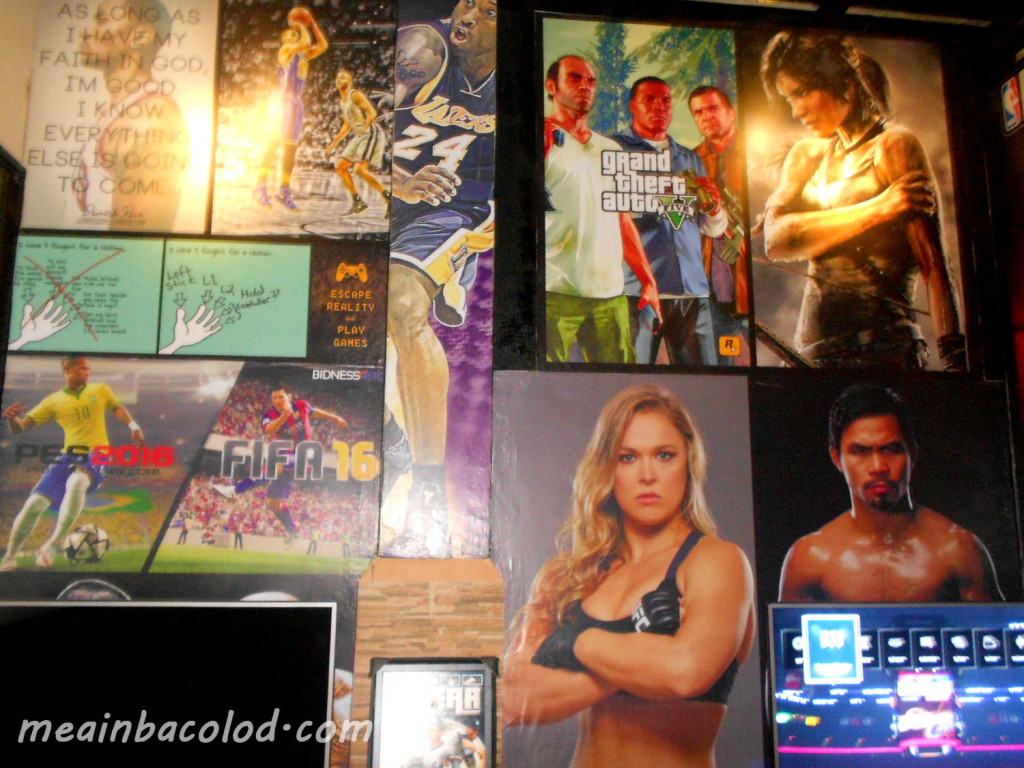 And, last but not the least, when you reach a certain age, you no longer have the desire to go out to noisy bars or go dancing at clubs. This Bacolod bar or lounge is the total opposite of these things. You can talk because the music isn't too loud and you can really enjoy the company you're with.
If you've reached this point in your life (you and me both! apir!), you need to check this bar out tonight. Bring your friends along with you. Who knows, I might be there too.