Overview
Where in Bacolod can you get the best- tasting burger? If you asked me this question three years ago, I would have just shrugged my shoulders and told you, "I haven't really tasted one that's memorable to me yet". If you ask me this question today, I'm going to give you a very different answer because I discovered Sant Jordi Burgers.
Sant Jordi Burgers Grilling Every Saturday
San Jordi Stall Location
Are you familiar with the Luxur Place? If you are, you'll easily spot the Weekend Market. From Luxur, just walk straight ahead going towards Golden Fields. The Market will have a big sign outside, several cars parked in front, and it's right across the street going to Aboy's Restaurant.
As soon as you go into the Market, you will see fruit stands. Go past the stands and go to where the food court is. Once at the food court, you'll spot a ramp going to the grilling section of the place. Go down the ramp and the first stand you see will be Sant Jordi. If you're not sure, just ask the tenants where the grilling area is.
Menu
Sant Jordi's stand serves burgers, sometimes cakes and other desserts, as well as sandwiches. They also sell meat products like beef tapa, chorizo and the like. The desserts and charcuterie are subject to availability. What's constant are their burgers and sandwiches with grilled meat.
Price
I would say that the prices of their burgers and sandwiches are very reasonable. You can expect to spend less than P200 for one burger or sandwich, which is not bad. They don't skimp on the ingredients like cheese, lettuce, onions, tomatoes, plus the condiments. The patty is also substantially thick. I'm not a burger connoisseur, but, to me, the patty doesn't look like it has any extenders. It's all meat.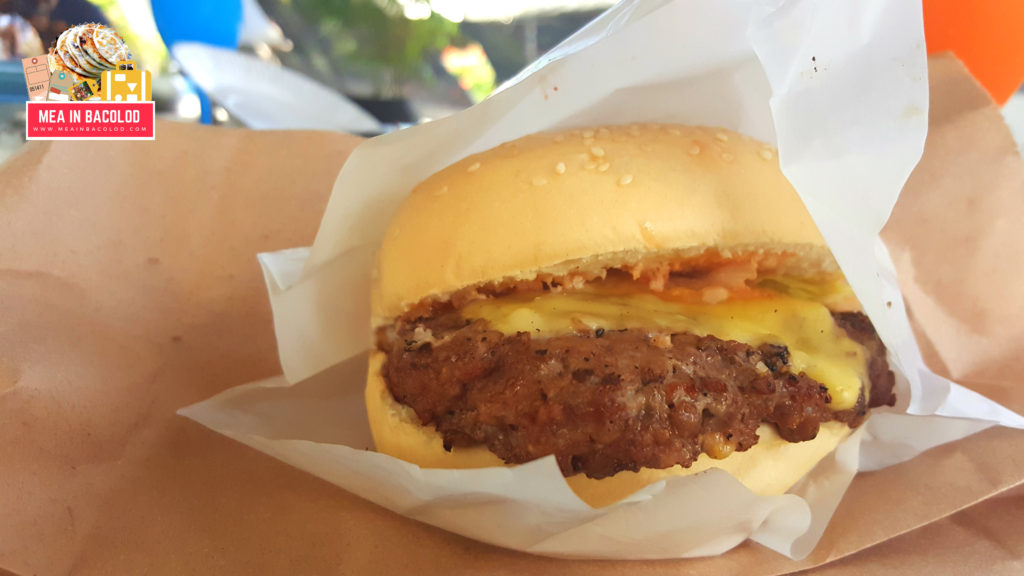 Why I Love Sant Jordi Burgers
Disclaimer: I was not paid to write this review. I purchased the burger with my own money.
1. Grilled In Front Of You
I love that the burgers are grilled right in front of you. This tells me that they are prepared cleanly and they are fresh. You'd have to wait a little bit, but it'll be worth it as soon as you take your first bite. Because it is grilled, you're going to experience that smokey flavor that goes very well with the taste of the beef. I feel like this is what burgers should taste like.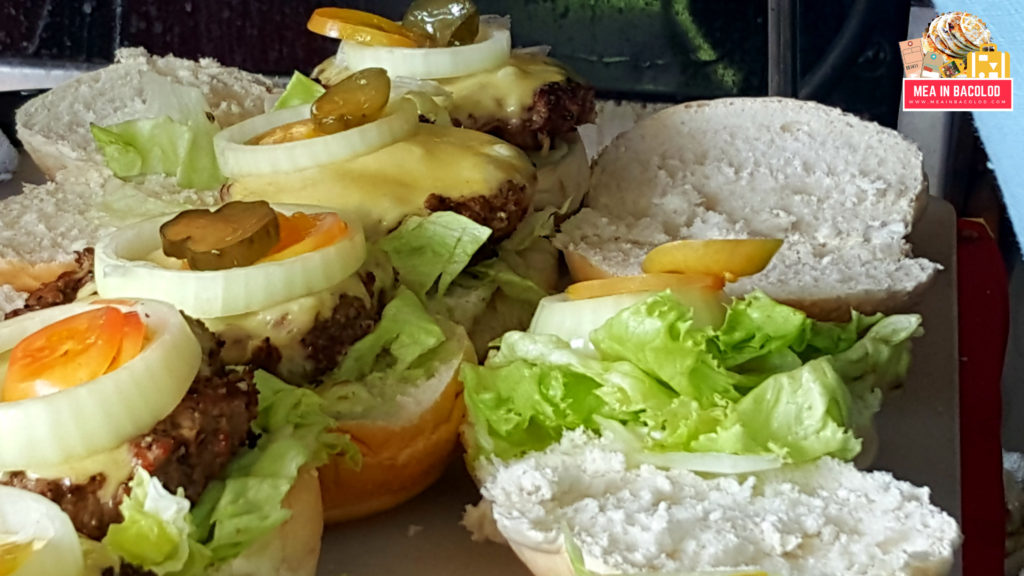 2. Condiments and cheese do not overpower the flavor of the burger.
I don't know if you've experienced this yourself, but I have had tasted a few burgers, both in and out of Bacolod, that are overpowered because of too much "secret sauce" or cheese. The ingredients and sauce on the burgers that Sant Jordi serves are complementing. The star is still the patty.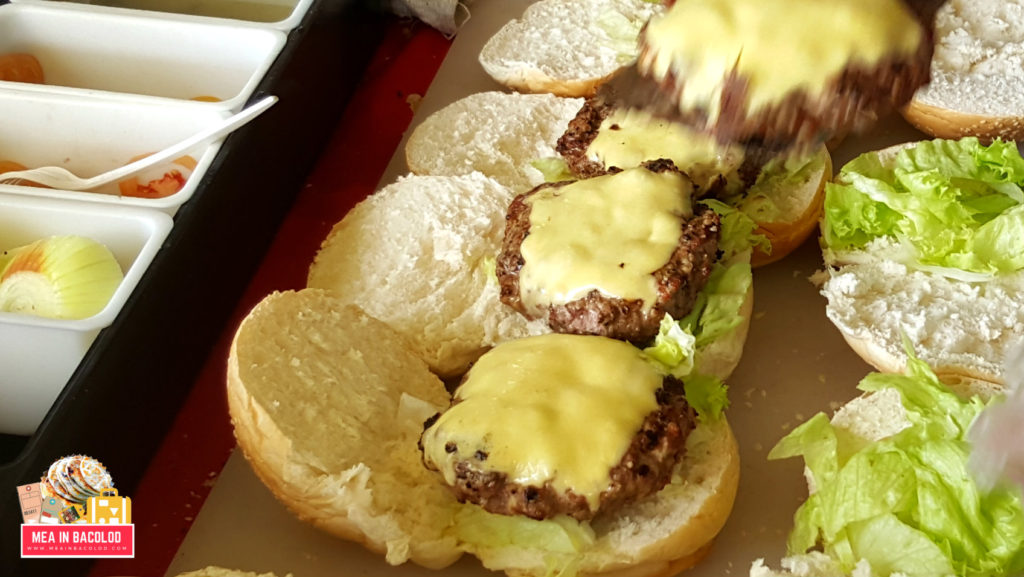 3. Local
I am all for a business, whether it be selling food items or products, that helps farmers, breeders, and other local produces. I also love it when the business supports the local economy. In the case of Sant Jordi, they have their own meat farm. Based on their Facebook page, their livestock is bred in Negros Occidental. Below is their Facebook page. Let's help them get more likes:
Other Information
You have to come early because they do run out of burgers, especially during lunchtime.
As mentioned, you're going to have to wait a little bit. When it is crowded, you'll have to wait longer.
They only set up during Saturdays. I think they start grilling at around 8am then they end at around 1-2pm.