Have you ever tried speed dating before? You may say no because dating events like this do not happen very often in the City of Smiles. But, this Feb 11, 2017, you'll get your chance to give speed dating a try. Tippy's Bistro, located at the 10th Street Lacson, is going to have a Pre-Valentines Speed Dating event for Straights and LGBTQs.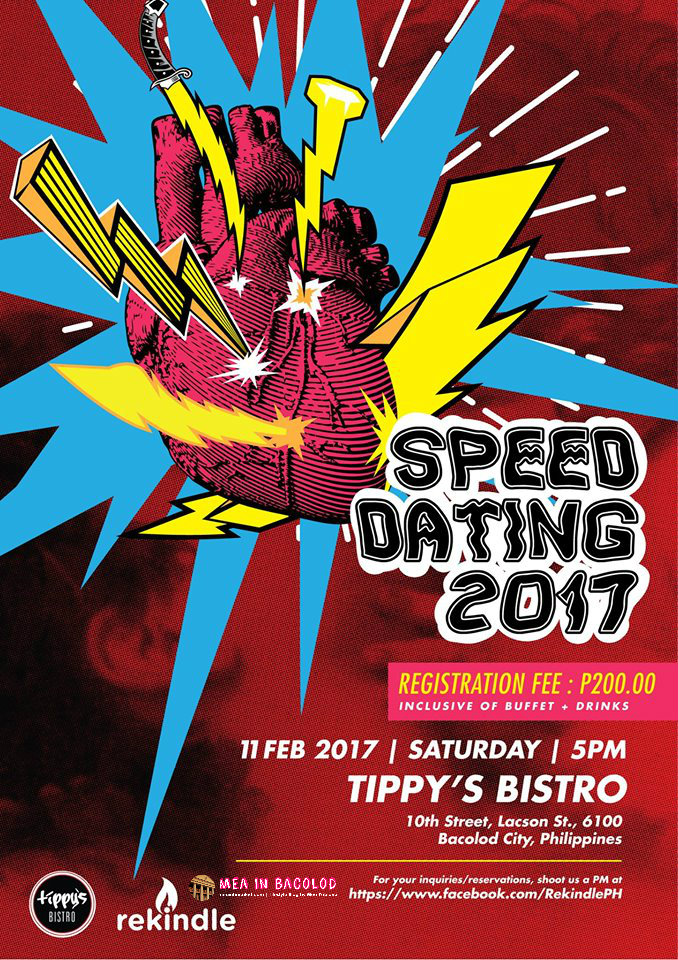 Speed Dating FAQ
1. Do I need to register?
Yes, you'll need to fill out this form: CLICK ME, then answer the questions on the form.




2. How much do I need to pay? And, why should I pay?
To confirm your registration, you have to pay P200 at Tippy's Bistro. Do you go on free dates? Of course not! Your payment's going to go to your food and drinks, and all the other material necessary for you to date successfully and enjoy the night.
3. What is speed dating?
Have you watched the movie "My Amnesia Girl" before? You'll get a sneak peek at what speed dating is from that movie. Another movie that you can refer to is the classic "The 40 Year-Old Virgin". Here's a short clip:

This is how speed dating works but without the cussing. In a nutshell, the ladies will be seated at tables and it's up to you, gentlemen, to chitchat your way to making the lady like you.
4. How many people am I going to date during the event?
It's a surprise! You have to sign up though because slots are limited!




5. What rules do I need to follow?
I'm going to be hosting the event so yours truly will brief you on the DOs and DONTs on the day. For now, here are general rules you need to know about:
Everyone will get to meet everyone.
1a. Straights – Girls stay put while men go in circles.
1b. LGBTQ – You'll be circulating darlings! Don't worry.
You have 4-minutes to make those first impressions.
Host Mea of Mea in Bacolod then signals everyone to move on to the next date on the next table.
NO giving out of private information during the event. But, after xempre pwede.
Then after everyone has met everyone, the event comes to a halt.
BE ON TIME. 5PM Sharp.
There will be one section for STRAIGHTS and another for LGBTQs. No changing of teams.
6. Why should you go to the event?
It's NEW so why not give it a try if you're not doing anything on Feb11? You'll meet new people, you'll probably meet your date for Feb14, and you'll be entertained right after the event because it is #HUGOT Night with stand-up comedians The 3-Little Birds.




7. But I'm shy. What do I do?
Indi ma shy kay basi amu na rason kung ngaa wala ka date. To the ladies, instead bala na mapa haircut kamu to change your life this love month, palabaa na lang. E reserve na lang na ang P200 nga haircut money for Bench Fix para sa Speed Dating 2017. Gentlemen, speaking on experience, girls do not like shy men. Lantawa bala si John Lloyd. Gwapo sa aw? Kay indi man maxado. But, maappeal kay funny and confident. Amu na ang peg namon nga mga girls.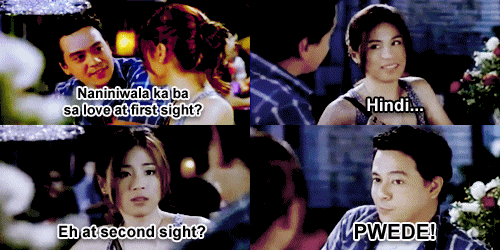 8. What do I wear?
There is no dress code so you are free to come in an outfit that represents the real you 🙂
Mea in Bacolod's Tips Kung Nahuya Ka Mag Kadto Sa Speed Dating Event: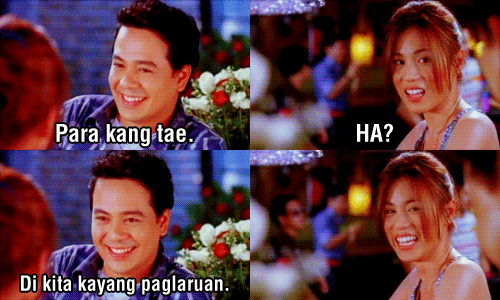 Bring your friend. Pilita friend mo magpa register. P200 man lang na and birds of the same feather bigel together, pero dapat single man imo friend na updon.
Kill your shyness. Diba indi na bet sing mga girls and huya? And girls, I know you can handle yourselves. Help ta mag boys kung ma tameme.
Drink Tippy's Viking Beer before the event. Have you had the Viking Beer before? It's just Tippy's draft beer but I call this drink Viking because it's in a big ass mug. It's only P100 for one mug which is the size of a pitcher. Pang pa isog light.
Do some sit-ups or push-ups. Whenever I feel anxious, I eat. That's how I cope with the emotion, but the better way to do it would be to exercise to relieve the pressure of what you're feeling. So, kung dw na anxiety ka thinking about the speed dating event, push-upi todo para ka decide ka mayo.
Finally, take the chance. This could be the change you've been praying and hoping for, so if there's any chance na AMU NA NI XA, isn't it worth the risk?
I'm going to be hosting so I hope to see you there! If you need more information or if you have more questions, you can contact RekindlePH or Mea in Bacolod on Facebook.