Overview
If there's one thing that Bacolod is known for other than our infamous Chicken Inasal, it is desserts. I don't know if you already know this, but Negros Occidental, the province that Bacolod is in, is known as the "Sugar Bowl of the Philippines". So, it's just right that we give our visitors a taste of the sweet, and not just the savory. One of the best places you can go to for sweets, in my humble opinion, is Tiffany's Confections.
Tiffany's Confections Bacolod
Location
Tiffany's Confections is located at the Marketplace at Villa Angela (East Area). The best way to get there would be to take a taxi or Grab Car from where you are staying. If you'd like to commute, the best way to go about it would be to ask a local on what jeepney to take going to the Marketplace at Villa Angela. Since the place is a vast area with plenty of establishments, you'll have no problems finding a good spot for dinner and a drink. Then, you can head over to Tiffany's Confections for a slice of cake.
Place
Tiffany's is a small box in the center of the Marketplace at Villa Angela. It has plenty of seating inside and outside. Its area makes its atmosphere more intimate, warm and homey. The interior is also characteristically charming, making the entire place (and the cakes) Instagram-worthy.
Menu
Most go to Tiffany's for dessert, coffee, and snacks. They have plenty of delicious short orders and freshly baked cakes to choose from. Take note that the coffee at Tiffany's is very straight to the point. There's none of the cream whip, drizzle, and sprinkles, which I appreciate. The coffee is great, don't get me wrong. I love the iced coffee, but it doesn't shift my focus away from the desserts. The place is called Tiffany's Confections, after all.
Price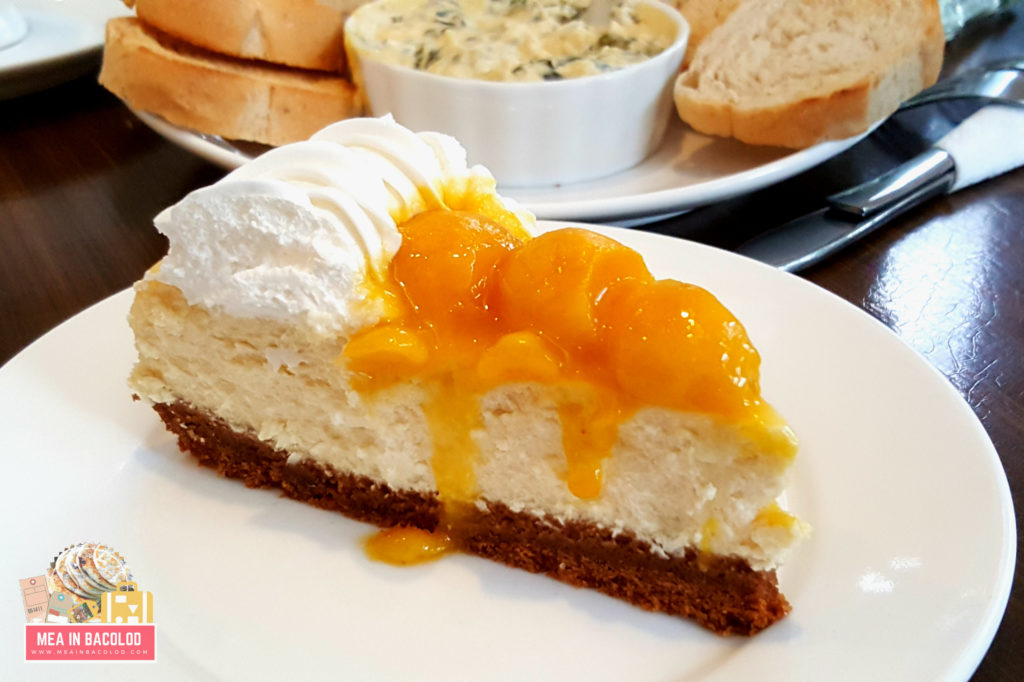 The price is mid-ranged. Each dish and drink on the menu doesn't exceed P200. I am not sure about the prices for the slices of cake though. Tiffany's doesn't really stick to the same cakes every day so the price will depend on the slices that are available on the day of your visit.
Why I Love Tiffany's
1. Ms. Tiffany, the owner, has a passion for cooking.
I love home-grown establishments which have hands-on owners. Ms. Tiffany, of Tiffany's Confections, has this characteristic. She loves to cook and is on top of running her shop. This tells me that every dish I order, especially the desserts, is made with love.
2. It is the perfect Tita place.
If you're looking for a place to have coffee with your friends, this is it. Yes, there are plenty of other places in Bacolod where you can grab desserts from, but the vibe at Tiffany's is perfect, for me, for those times when all you want to do it chika, drink coffee and have a slice of cake.
Other Info
If you'd like to know more about Tiffany's Confections, the best way to do that would be to LIKE their Facebook Page. You can also send messages there if you want to know about the cakes that are available.
Opening Hours: 2PM – 10PM Monday to Sunday
Contact number: 0922-800-8178
They only take cash.