In my opinion, UNIQLO is beloved by many because of one main thing: they make comfortable yet fashionable everyday wear. The clothes that you'll find in their stores are simple and of good quality, but the clothes bear with them an air of modern elegance.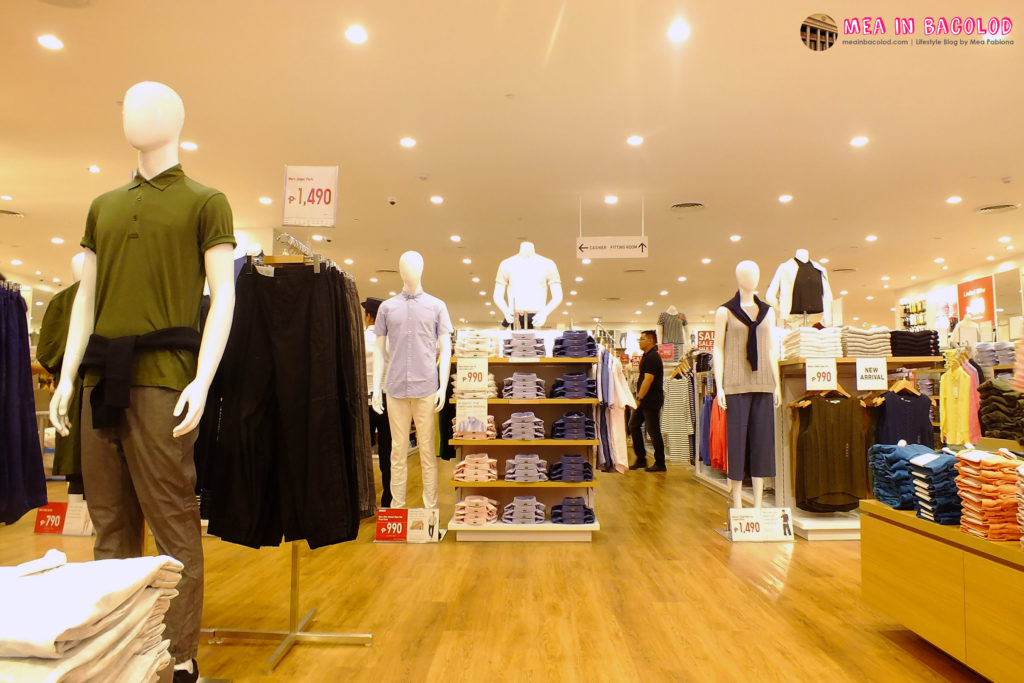 Today, June 17, 2016, UNIQLO Bacolod, the very first one in the city, is opening its doors to the public. I was happy to have been invited to their VIP shopping event last June 15, 2016 to have the first look and get first dibs on items.

During the event, I learned a few things about UNIQLO Bacolod
1. The Store is HUGE!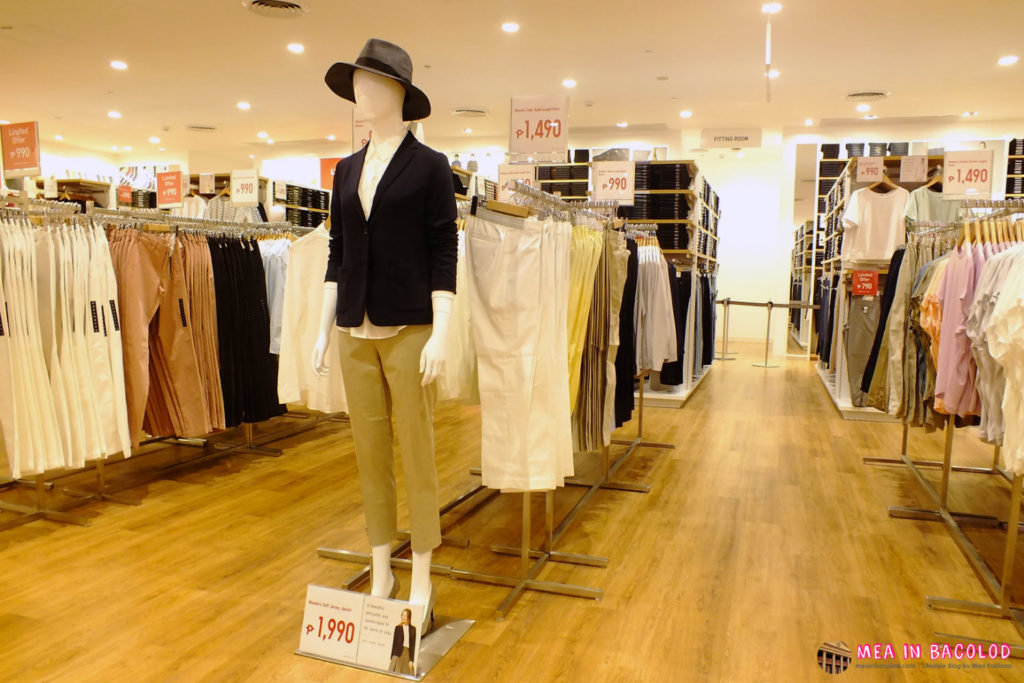 There are so many clothes to choose from and UNIQLO Bacolod has everything from undergarments, to pants, to hats and to eye wear.
2. They have kids' and infants' clothes.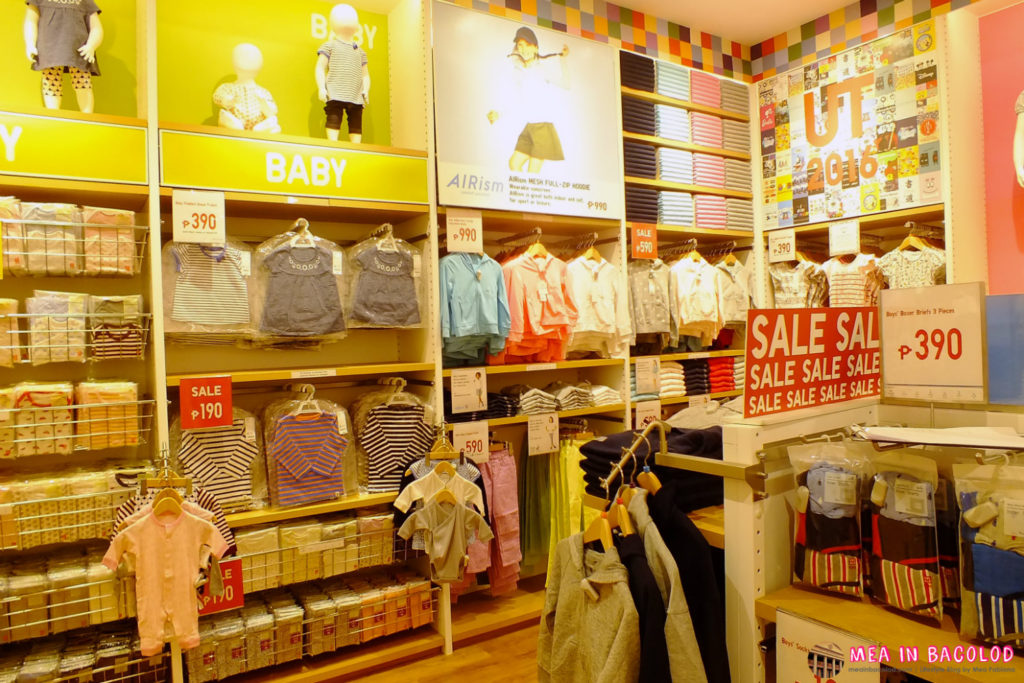 It's not just mommy and daddy who get to do all the shopping. Baby, ate and kuya can also get in on the fun with apparel for little ones.
3. The staff are super friendly.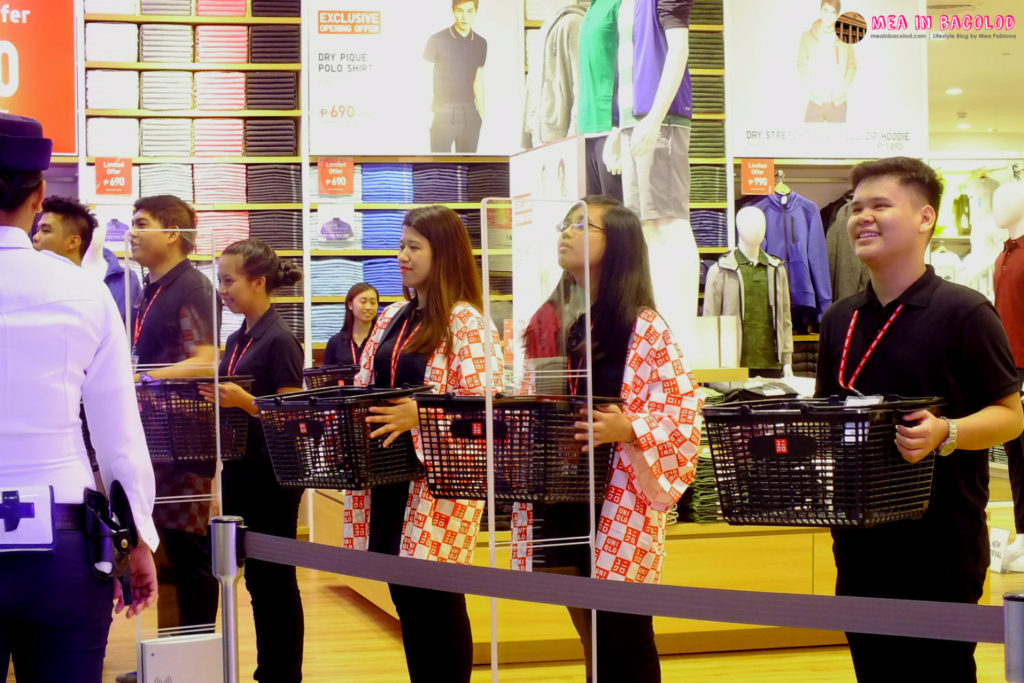 When I was there, I was greeted with several "Hello. Welcome to UNIQLO," greetings. The greetings kept coming at an average of 1 per 10mins. If you need any help, I think it's safe to assume that the staff will be more than willing to help.
4. The fabric in most of the items is magic.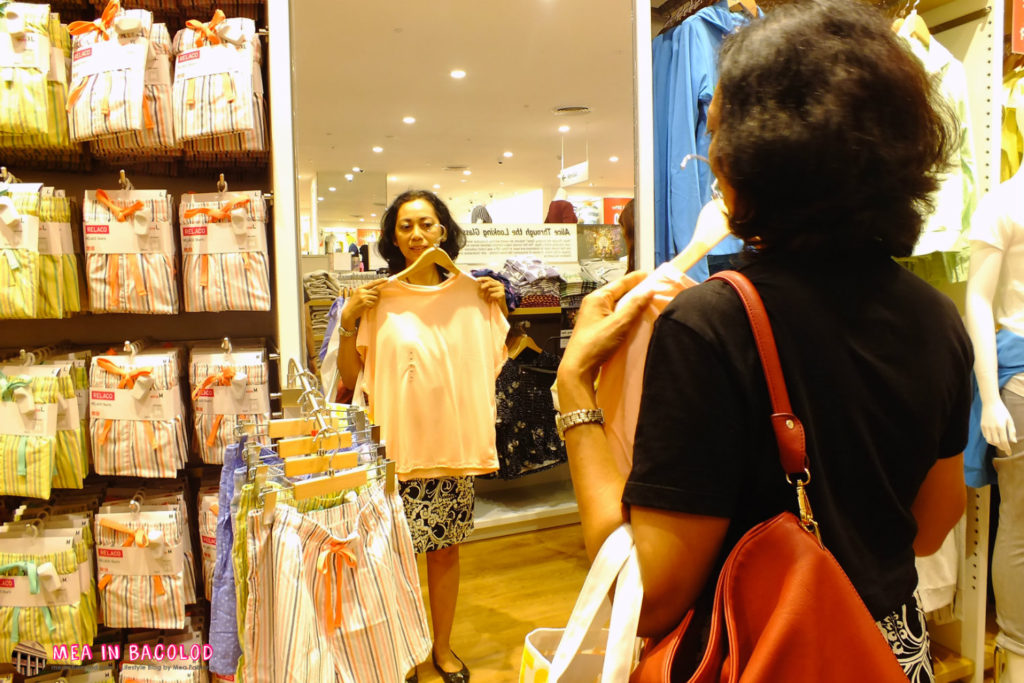 Look at this lovely lady checking out this comfy blouse. Let me be clear, you will not magically grow fairy wings when you don any of their clothing items. The best way I can describe the fabric is it is breathable, airy, light and soft. They even have shirts that absorb sweat yet making no wet-marks.
5. You don't have to be intimated by the prices.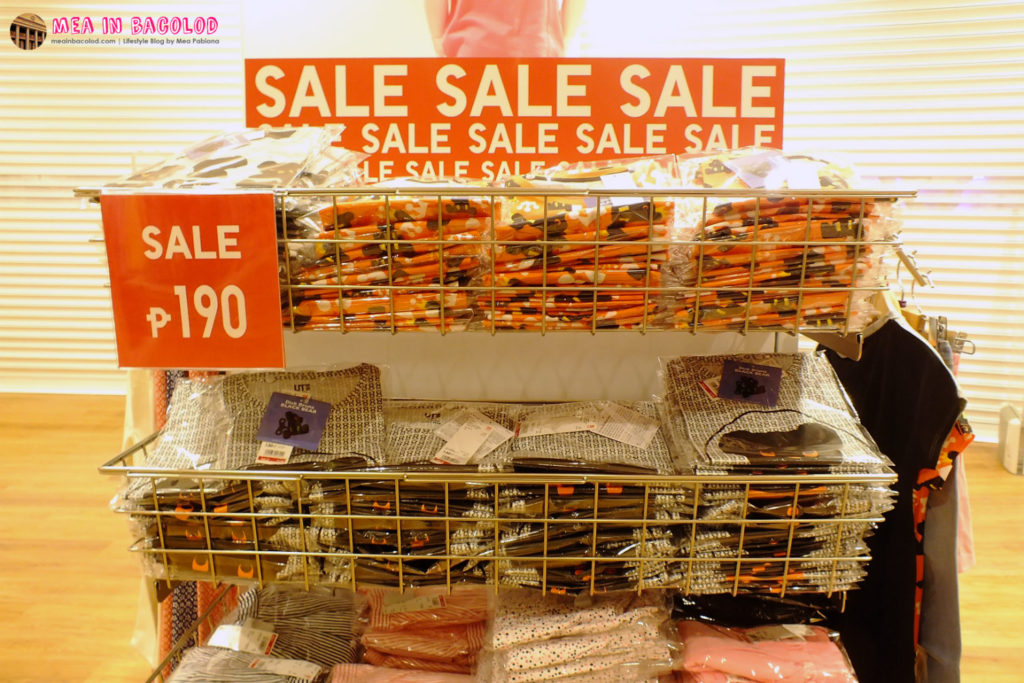 The store definitely looks expensive but don't stop yourself from going in and checking out SALE items. UNIQLO Bacolod currently has items on SALE, some from today until June 23. Here are a few more of the SALE items you'll see: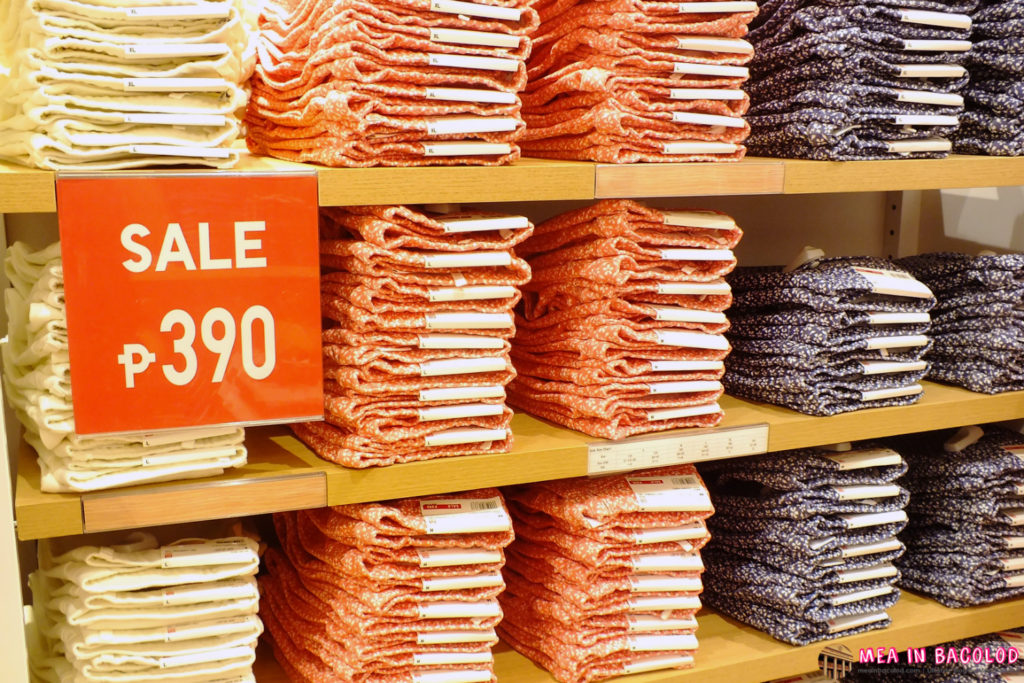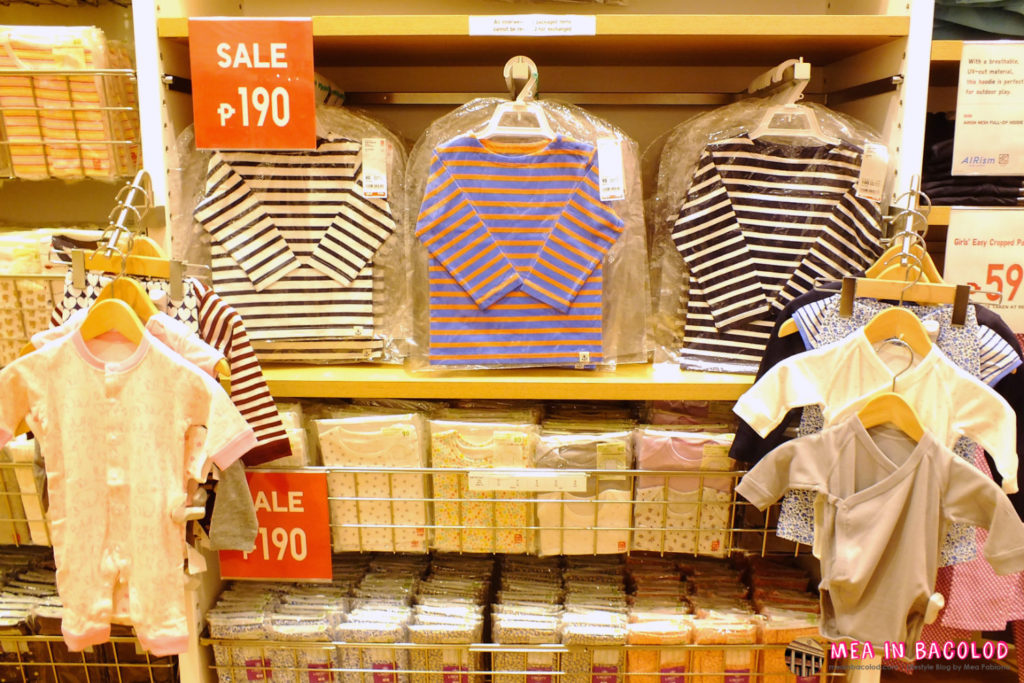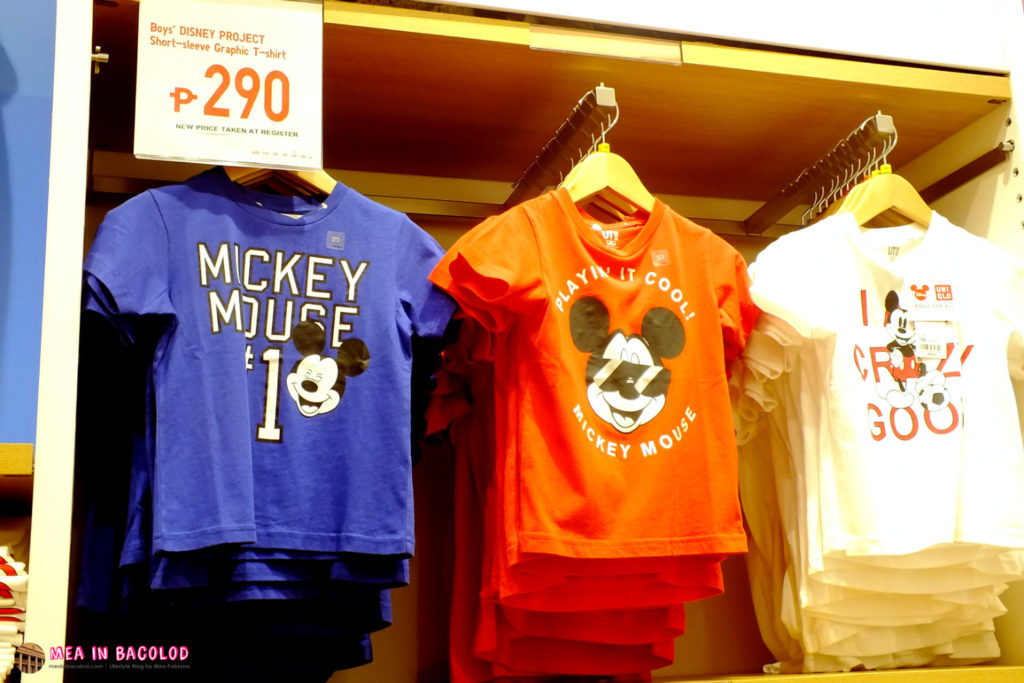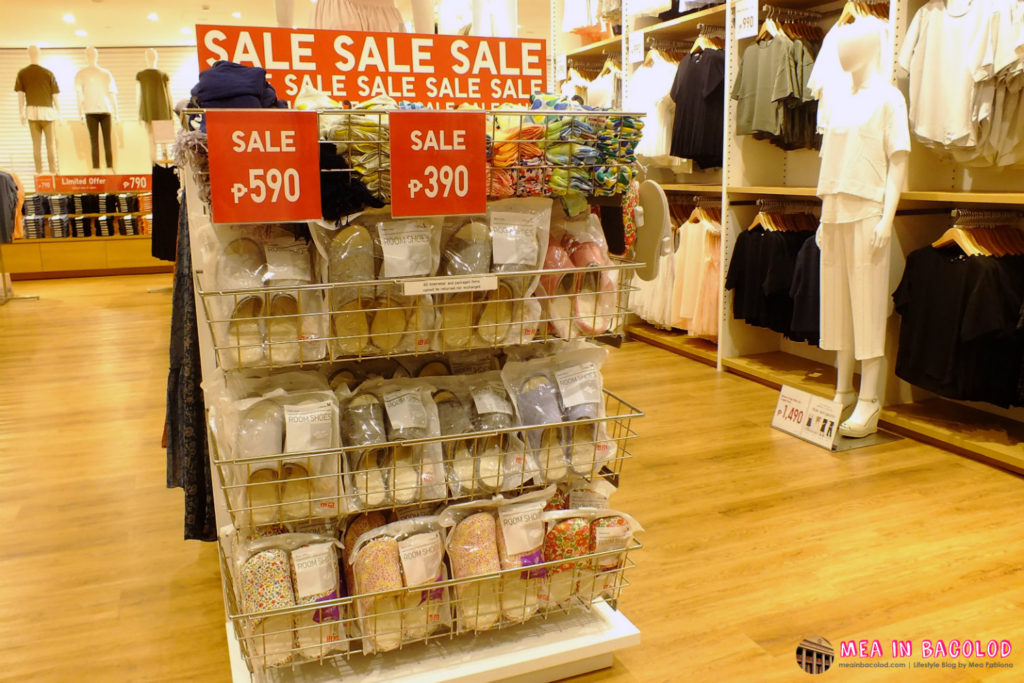 I'm also glad to see that they have a huge boy's section. Now, moms who have boys, like myself, have a go-to store that carry affordable, stylish clothes for our little men.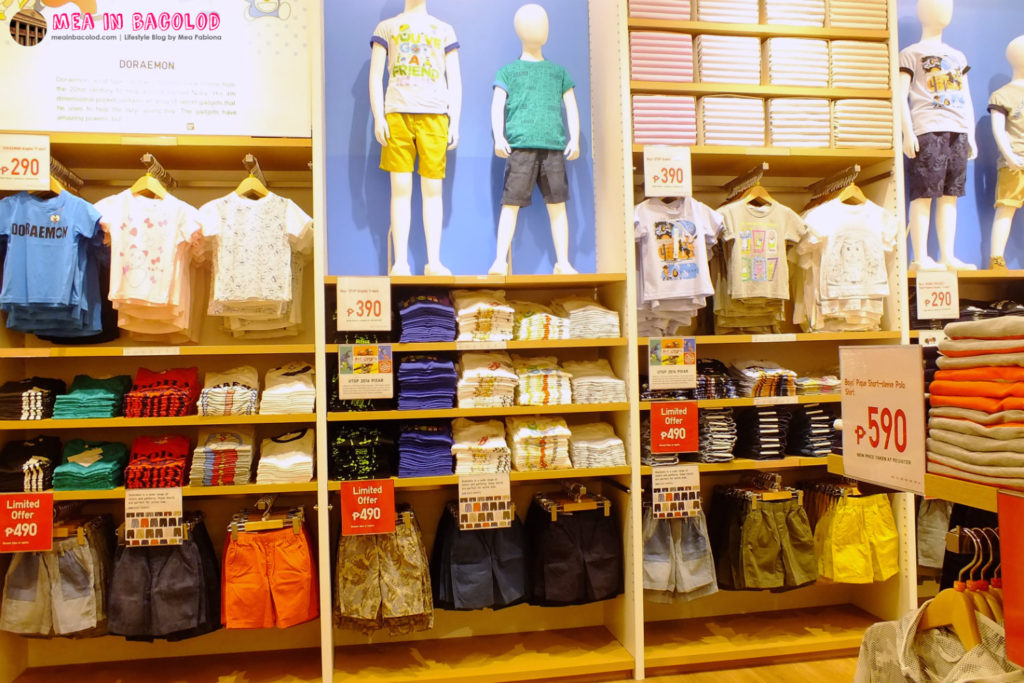 Remember that the opening is today! You will see UNIQLO Bacolod at SM Annex (new building), beside the elevators. You can't miss it because it is HUGE. To cap off this post, here are a couple of my fave looks from the mannequins at the store:
[easy_image_gallery]
LIKE UNIQLO Philippines on Facebook
LIKE Mea in Bacolod on Facebook
UNIQLO Bacolod
| | |
| --- | --- |
| Address | Ex183B, 184-187, 1119B, 1120,1121A, 1122B, SM Bacolod, Rizal Street, Reclamation Area, Bacolod City, Negros Occidental |
| Floor | Ground Floor |
| Telephone | 034-434-9018 |
| Store Hours | Monday to Sunday: 10:00am – 9:00pm |