Personally, I don't cook. Let me just start off with that (LOL). I let my mom or our nana do the cooking because I am not that handy in the kitchen nor do I know how to navigate through it. The occasional "prito" (frying) I can do, but for the most part, it's probably better for me to eat out or have food delivered. I know that, eventually, I have to learn even just the simple stuff, but my inexperience in the kitchen is perfect because I wanted to challenge myself to cook the Virginia Jamon de Bola just to practice right before the holidays come.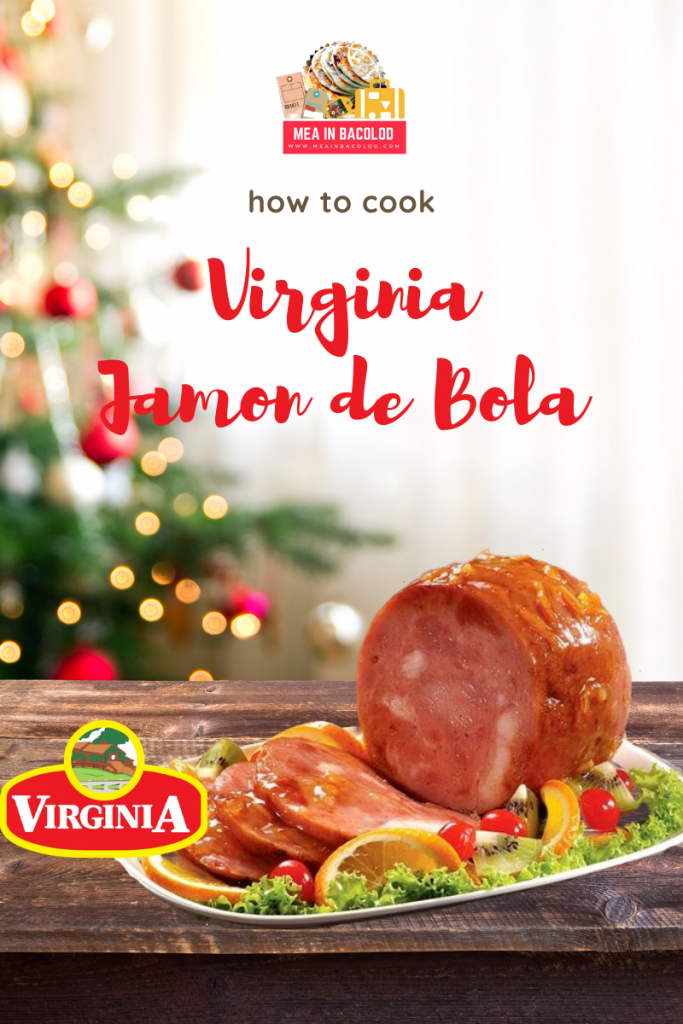 Virginia Jamon de Bola
Choosing the perfect ham was crucial because I didn't want to waste anything when I made a mistake so I wanted to get something affordable, but still delicious. The best choice was the Jamon de Bola by Virginia which only costs P399 (1KG).
The Virginia Jamon de Bola is a round-shaped ham that is made from the choicest ingredients of ground meat and spices. It is coated with glaze and has a sweet-salty and smoky-meat flavor. So, how do you cook it?
Jamon de Bola Cooking Instructions
Based on the instructions on the box, there are two ways to cook the Virginia Jamon de Bola: Oven-Baked, Galzed, and Pan-Fried. Definitely, for a more festive feel, you go with the Oven-Baked procedure so you have a whole ham to adorn your Christmas table with.
Oven-Baked Instructions
1) Thaw the frozen ham.
2) Cut the ham's surface into diamond patterns then put in in the shallow roasting pan.
3) Glaze with two tablespoons of brown sugar.
4) Bake in a pre-heated oven at 200-250°F for about minutes until the ham becomes golden brown.
How you serve or plate your ham will be totally up to you, but it is recommended that you use lettuce, pineapples, and oranges as garnishes.
Notes: When you buy a Virginia Jamon de Bola, it already comes with a packet of sauce. You can also thaw the sauce when you're thawing the ham, then you add it right after you arrange your ham on a serving platter. Or, as an alternative, you can make your own sauce.
Pan-Fried Cooking Instructions
1) Slice the thawed ham to your desired thickness.
2) Brush your pan or skillet with oil and fry each side evenly for about a minute.
3) Remove from the pan or skillet and skin off excess oil.
The pan-frying is definitely much easier to do since it's just like cooking regular ham. But, it's not as festive as when you bake it in the oven. Probably, if you're just craving for Jamon de Bola on a regular day, you can go with the pan-fried instructions, but if it's the holiday, you definitely need to try baking it.
Notes: The syrup is also poured sparingly right after the ham is arranged on a serving plate. You can add your garnish of choice on the sides.
What I did with the Virginia Jamon de Bola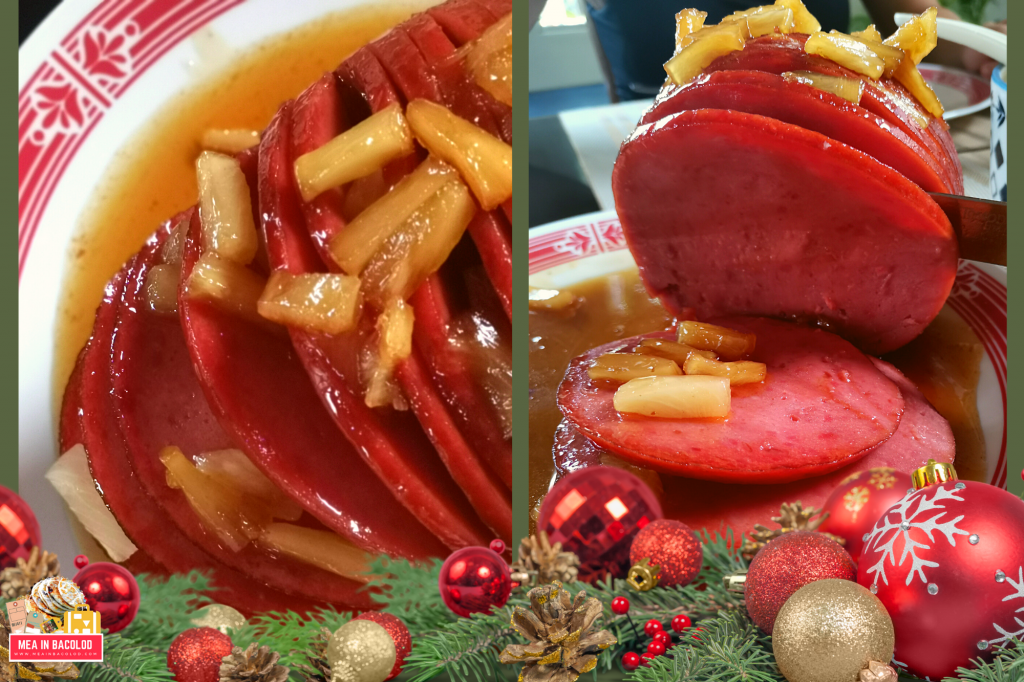 I wanted to try baking the Virginia Jamon de Bola because I have never done that with ham before. I actually just followed the instructions, but I didn't know how to do the diamond patterns so opted to do individual slices instead.
So far so good, but when we eat ham (that our nana cooks) we usually like it with a lot of sauce and real pineapple bits. Here, I added a few bits of pineapple with nana's secret ham sauce blended together with the sauce that the Jamon de Bola came with.
Overall, it was pretty easy to prepare. The taste was pretty good! You don't have to tweak the sauce if you don't want to, you can if you're feeling a bit more creative.
Where to buy the Virginia Jamon de Bola?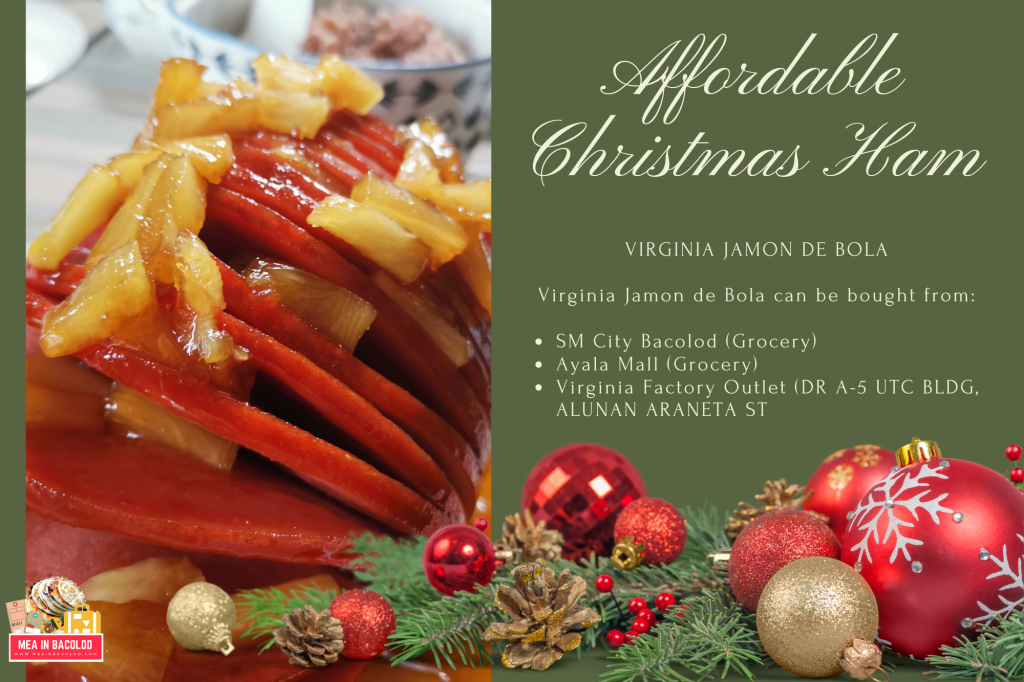 If you are planning to get the Virginia Jamon de Bola, you can check out the official website of Virginia Food Inc and find a factory outlet that's nearest you. If you're in Bacolod City, you can visit the outlet at DR# A-5 UTC BLDG., ALUNAN ARANETA ST., BACOLOD CITY. Contact numbers are below.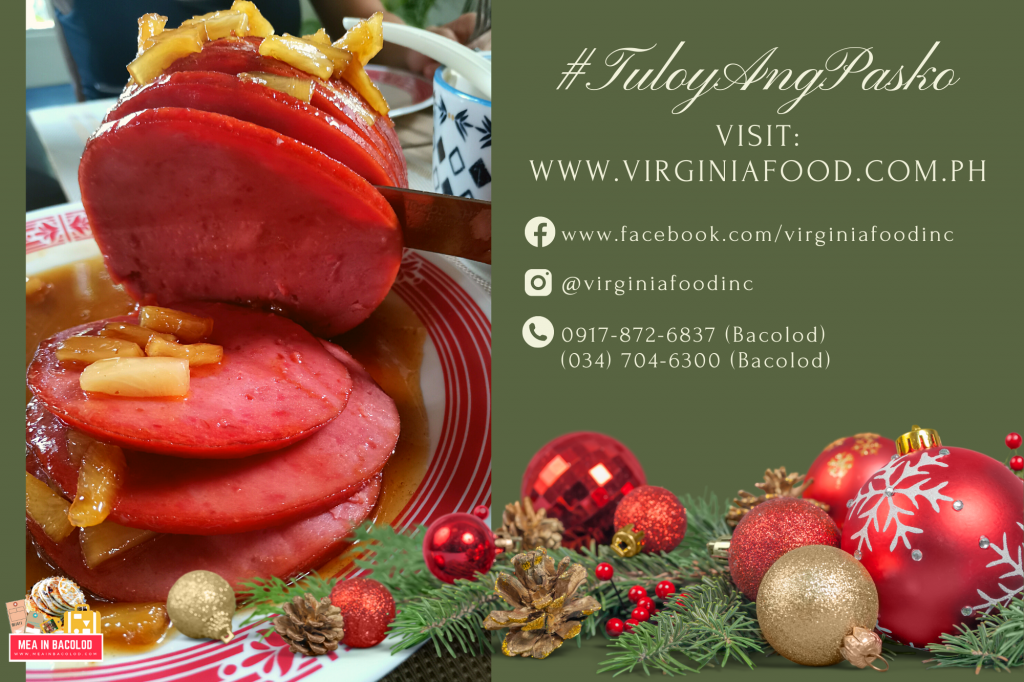 You can also check out the grocery section of major malls in your city, like SM Malls, Robinson, or Ayala.
On the other hand, you can also enter my giveaway. Yep, I am giving away one Jamon de Bola to a lucky reader. How do you enter?
How to Enter the Giveaway: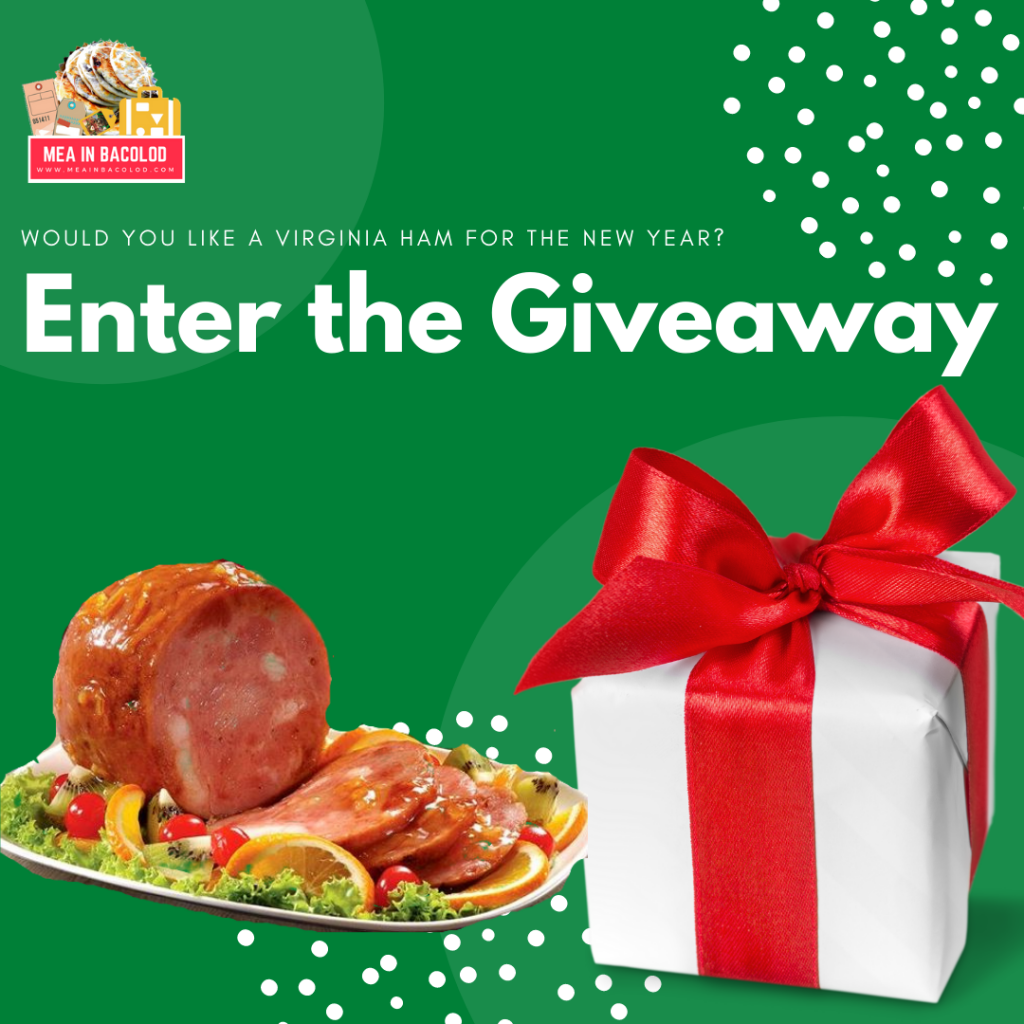 Step 1: LIKE – Make sure you already LIKE Mea in Bacolod on Facebook.
Step 2: SHARE – share this post: https://fb.watch/2ygoRs4bMk/
Step 3: SCREENSHOT – send me a screenshot of your share to me by messaging me on the Mea in Bacolod Facebook Page: https://www.facebook.com/meainbacolod/
Step 4: COMMENT – comment on this post: https://fb.watch/2ygoRs4bMk/
Happy Holidays everyone!