Where do you go when you're craving for Pho in Bacolod? I can think of two Bacolod Vietnamese restaurants. One of them is Rau Ram Cafe.
---
Location: Prk. Marapara 1 Zone 2, Brgy, Bata, Bacolod City
Hours: Mon-Sun, 11:00AM – 9:00PM
Contact: (034) 708-90-36
---
We visited the restaurant a couple of nights ago to have dinner – I, my sister and my brother-in-law. They've already gone there once before but the visit we had was my first time.
Location
If you don't have a private car, it might be a little difficult for you to get to the restaurant. It's inside Marapara and I can't really tell you exact directions because I'm direction-ally challenged – my brother-in-law did all the driving. What I do know, however, is that we had to pass by the new road to the airport.
Place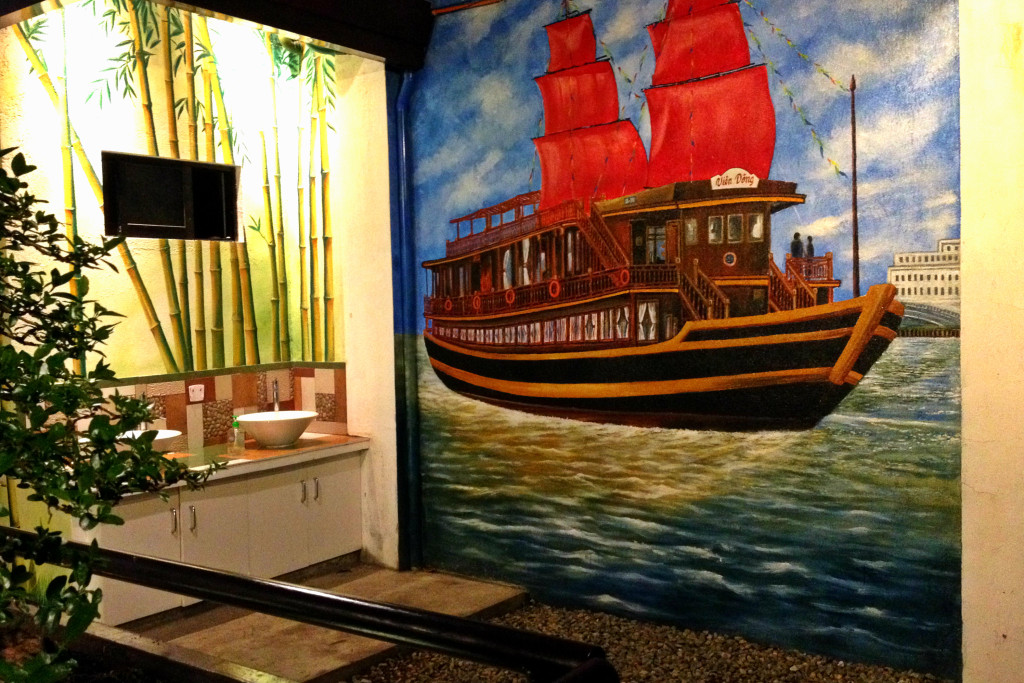 The ambiance of the restaurant was definitely on-point – very clean with Vietnamese influences.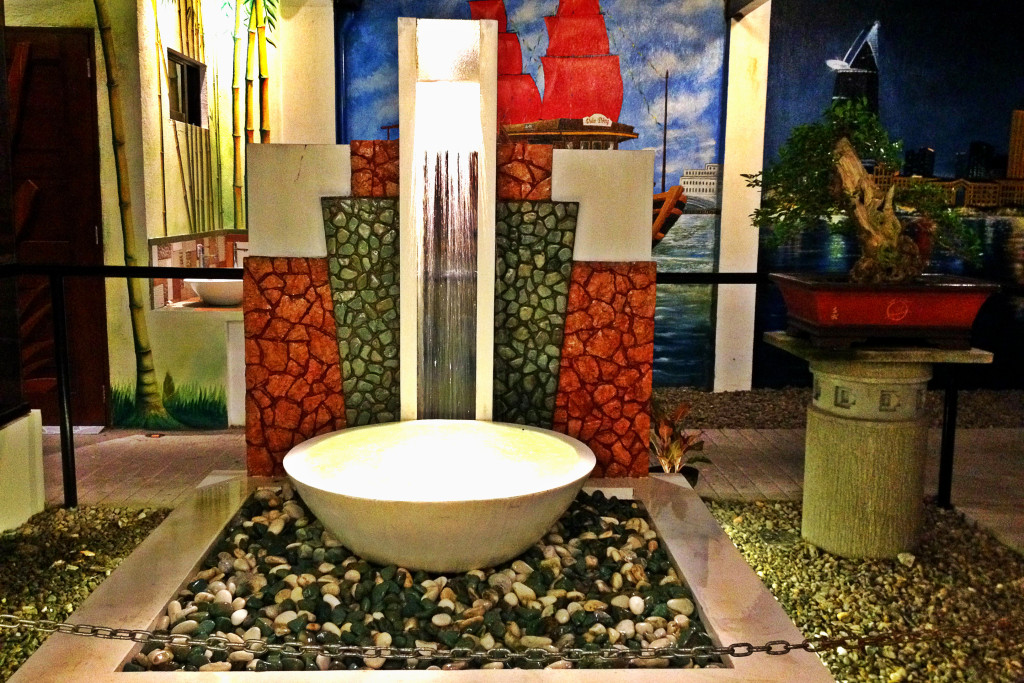 Instead of having glass walls (or any wall type for that matter), it was more open. They also had a raised roof, without any ceilings and with the roof supports showing. All these elements put together – the decorations, the structural design, the colors – gave the restaurant its classy yet comfortable ambiance.
Food
They did not have regular menus. Instead they have this. When I saw that they had a chalkboard menu, it gave me the feeling that they probably add new things on the board every now and then which is a great way to mix things up, in my opinion.
Waiting time: 10-12mins
Pho Bo
Thoughts: The Bacolod Vietnamese restaurant's soup is wonderful. The taste is unique when you add the mint leaves but overall it's just delicious. The beef is soft as heck too.
Pork Belly + Plum Sauce
Thoughts: I love everything spicy so this, to me, was not spicy at all. The skin on the meat was chewy (just the way I like it), the meat soft and it had a bit of sweetness to it.
Bun Thit Nuong Cha gio
Thoughts: The peanut sprinkles were yummy, the pork sweet and again, the mint made it taste interesting. Noodles were just the right kind of soft.
Vietnamese Coffee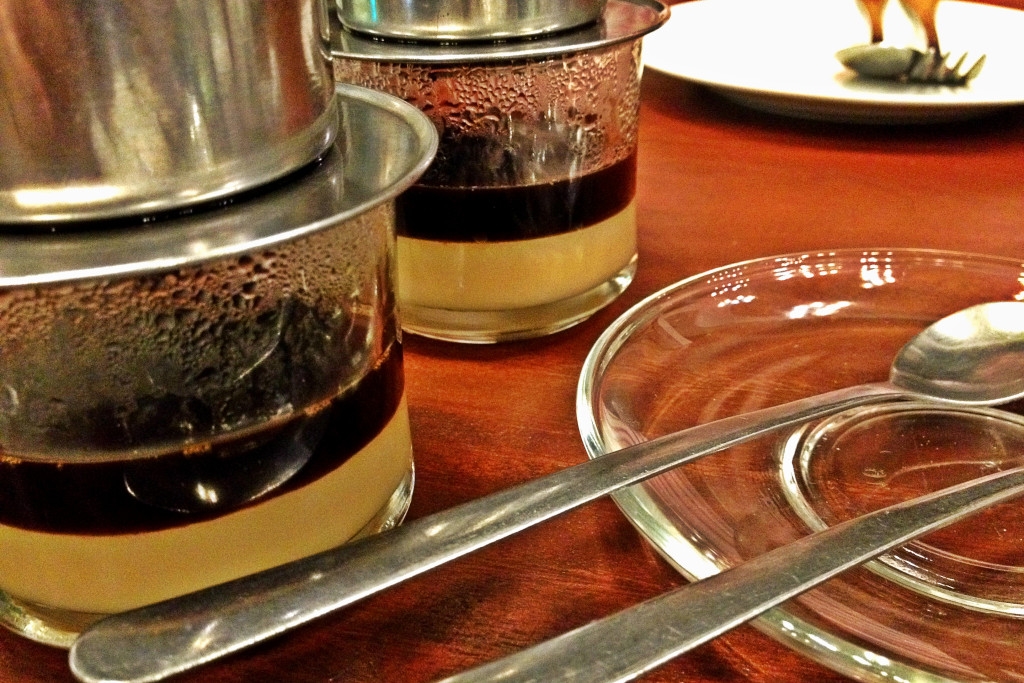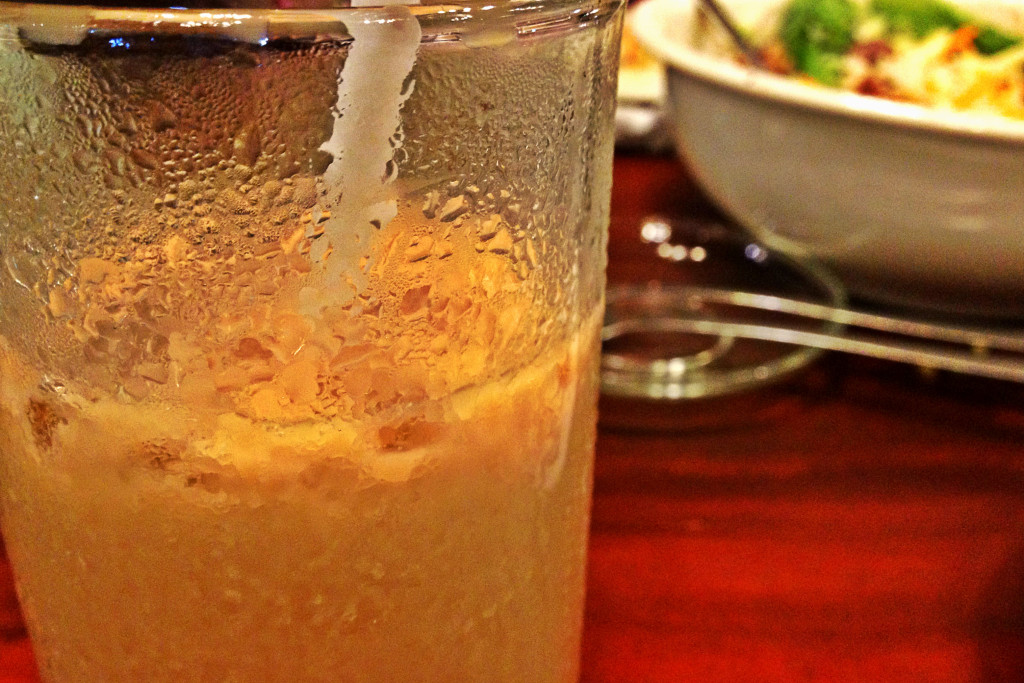 Thoughts: Rau-Ram Cafe only had 2 juice choices that night: one with lychee and I forgot the other one so we went for coffee and water. As usual, the Vietnamese coffee was delicious – a must try.
My experience at the Bacolod Vietnamese Restaurant
Price: Affordable
Ambiance: Comfortable-classy
Food: Delicious (but limited drinks)
Service: Excellent
Parking: Not difficult
Location: Hard to get to but food is worth it
Would I eat there again?
YES.
disclaimer: post was NOT sponsored by the Cafe