Deciding where to eat is such a pain in the butt. When you go around a mall you've been to a hundred times, I don't really understand why deciding where to eat and what to eat is still a challenge for myself as well as for most people (especially for hungry couples who will most likely end up fighting because of the indecisiveness).
I eventually found the quickest way to decide where to eat and that would be to visit the SM City Bacolod Foodcourt. It's like a default choice if I don't have specific cravings. What I love about the SM City Bacolod Foodcourt is that it  serves all kinds of dishes with all kinds of continental flavors and so picking what you want to eat is as easy as walking by a foodcourt concessionaire.
SM Foodcourt recently invited media and blogger friends for a dinner of experiencing (or re-experiencing) the different flavors the foodcourt is offering:
Continental Flavors at the SM City Bacolod Foodcourt
1. Kimbob
Kimbob is a popular choice in the foodcourt for people who want to eat Korean food. Usually, when you go to Korean restaurants, food can be pricey. But, at Kimbob it's easier for us to taste our Korean favorite dishes without breaking our wallet.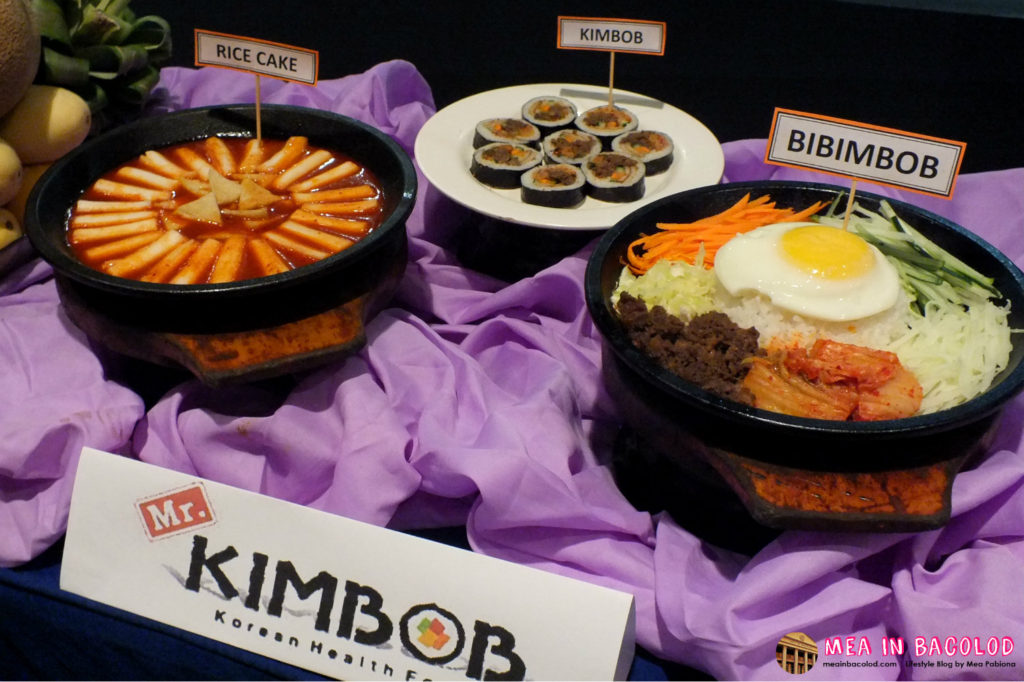 Rice Cake
Kimbob has their own version of the popular Korean street food. Rice cake is also known as Ddeokbokki (떡볶이) in Korea. Kimbob's version has korean fish cake in the middle which is known as Eomuk (어묵) or Odeng (오뎅). If you like really spicy food, you'll love Kimbob's rice cake.
Kimbob
Kimbob is actually Gimbap or Kimbap (김밥) in Korea. It is a steamed rice rolled together with other delicious ingredients like Korean meat and vegetables.
Bibimbob
This one is everybody's favorite. I see a lot of people ordering Bibimbob which is actually bibimbab or bibimbap (비빔밥) in Korean food. Kimbob's version stays true to how bibimbap is supposed to be cooked – in a hot pot or hot stone.
2. Sbarro
This brings back HighSchool memories. Did you know that there was a Sbarro at Robinsons Bacolod before? I don't know why they closed, but I'm happy that they set up shop (again) at SM City Bacolod. Feeling a little bit Italian? Sbarro has your fix of the best tasting superslices of pizza.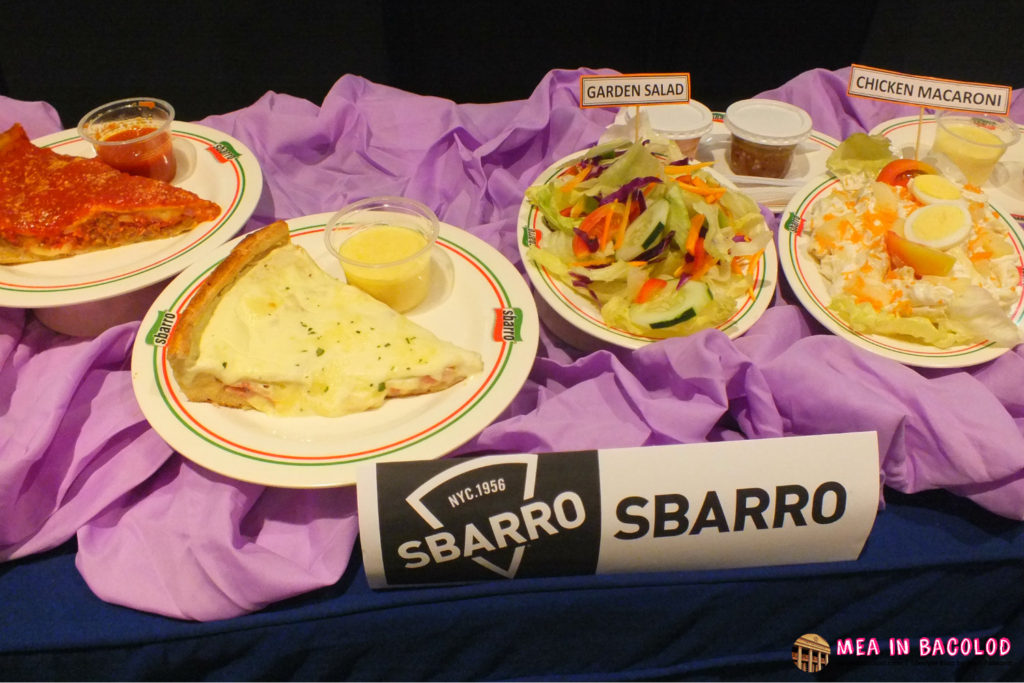 Chicago Deep Dish Pizza (Red) & Chicago Deep Dish Pizza (White)
This style of pizza has toppings that go "deep" and was popularized in Chicago (hence the name). I don't really go for the red one because, to me, it doesn't taste as good as the white one. Actually, anything on the Sbarro menu I can add "white sauce" to makes my list of must-eats at Sbarro.
Green Salad
With all the superslices you will consume, why not try something light as a starter. Sbarro has a green salad that you can eat together with your supersliced pizza.
Chicken Macaroni
Other than pizzas, Sbarro also serves other dishes like chicken macaroni. I haven't tried it personally, but it looks good just from the picture. The pasta dish I've tried is penne with white sauce. This is really a must try when you visit the SM City Bacolod Foodcourt or any Sbarro outlet.
3. Sizzling Plate
I think most dishes at Sizzling Plate are topped with gravy and paired with java rice (maybe this is the Pinoy preference?). This, too, is very reminiscent of my Highschool years because me and my friends used to eat a lot of sizzling plate dishes back then.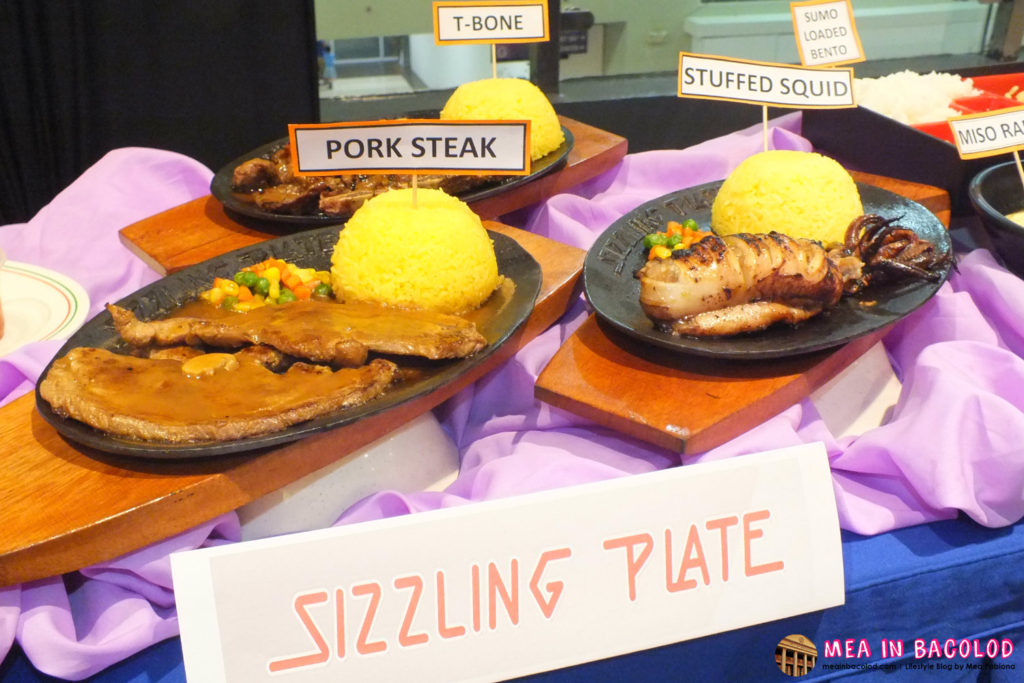 My favorite from among the three would have to be the stuffed squid because squid is a no brainer for me. Squid meat is delicious!
4. Tokyo Joe
Tokyo Joe is another place at the SM City Bacolod Foodcourt that offers dishes that won't break your wallet. Japanese food, like Korean, can also be expensive, but Tokyo Joe serves us with more affordable Japanese options.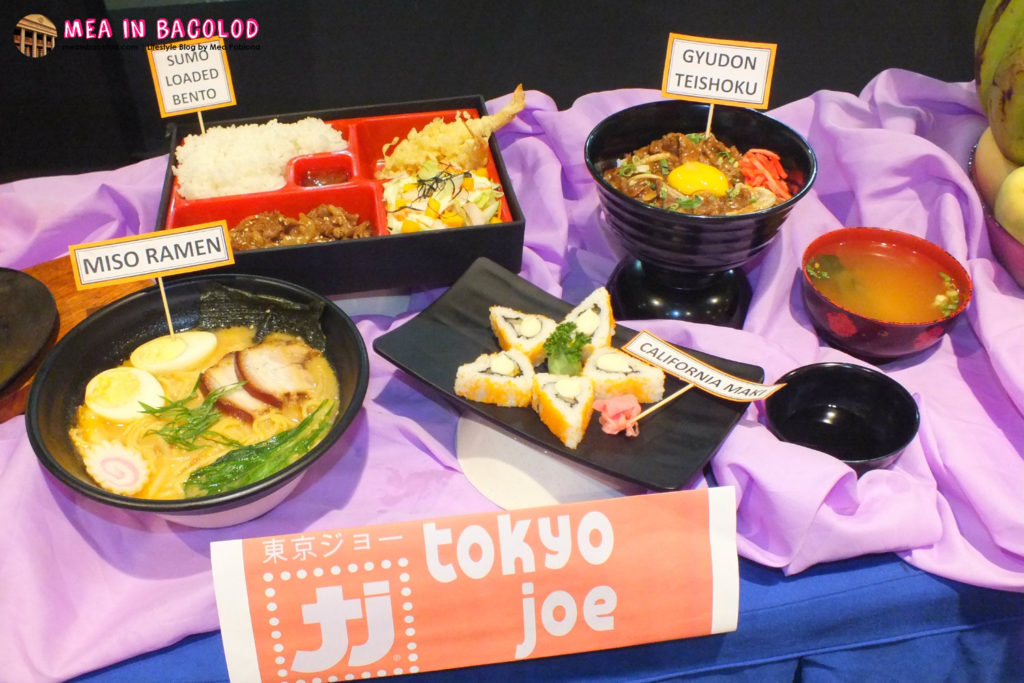 I don't really eat Japanese often, but when I do, anything Gyūdon (牛丼 ?), which literally means beef bowl, and cooked in teriyaki style is a YES in my book.
5. Lechon H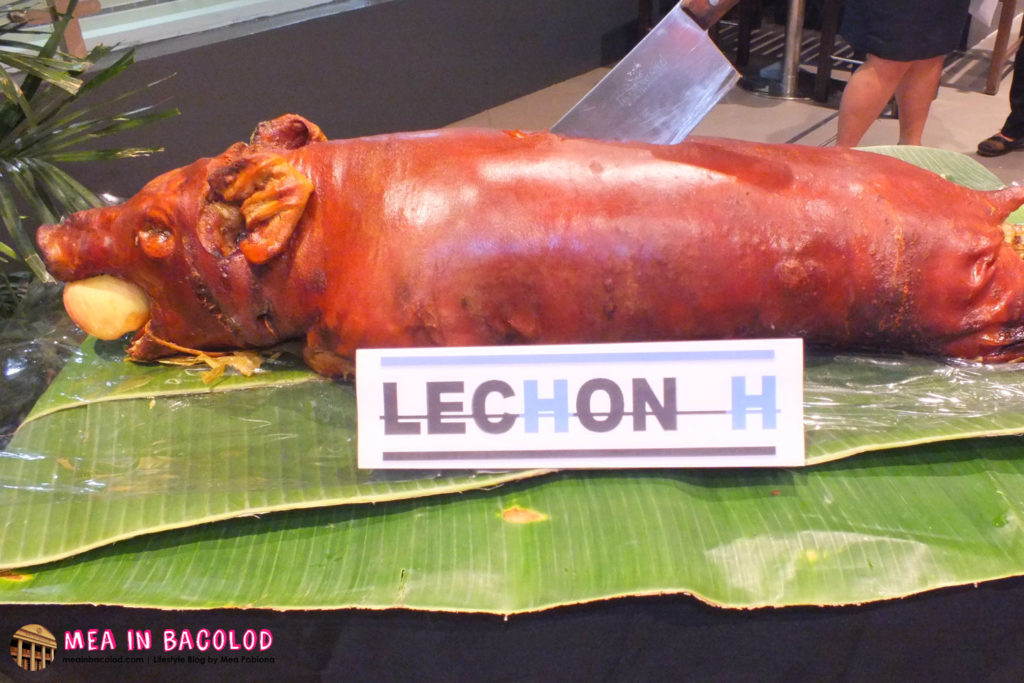 New at the foodcourt! Let's welcome Lechon H which serves the all-time Filipino favorite, Lechon.
Here are pictures of the dishes that were served at the Continental Flavors Dinner: